Netherlands
Car Hire in the Netherlands
The Netherlands is an easily accessible holiday destination from the Uk, either by air, ferry or rail. Adding a hire car when you get there lays the whole of the Netherlands open for you to explore. Amsterdam, known as the Venice of the North, is always a popular city but why not try other cities such as Delft, Edam or Haarlem?
Delft is home to the very famous porcelain. It is also a university town and, like Amsterdam, it has a network of canals running through it. Past visitors to the city have enjoyed tours of the old pottery factory and also the Vermeer Centre where you can find out all about one of the Netherlands' most famous painters.
Edam, famous for its cheese, is a very quaint town and only just over half an hour's drive from Amsterdam. If you arrive in July or August you might get to see the farmers bringing their cheese rounds into the town centre either by boat or by horse.
Haarlem is extremely picturesque with its historic buildings, waterside and view of a traditional windmill. You can take a tour up the windmill for some great views.Venture into the city to see the Grote Kerk, Haarlem's impressive cathedral. If you want to take home some souvenirs then you'll be pleased to know that Haarlem is thought to have the best shopping experience in the whole country.
---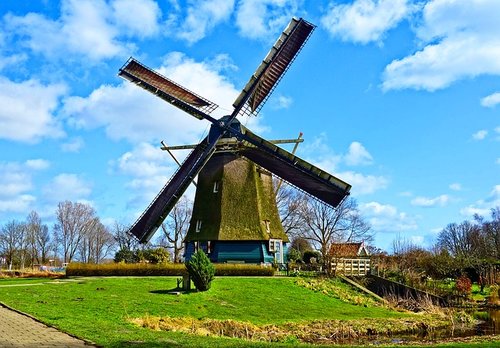 Car Hire Destinations in Netherlands
* Currently, the supply of green vehicles tends to be limited. Therefore, cars may not always be available when you search.