Switzerland
Car Hire in Switzerland
Switzerland is famous for its mountain landscape and therefore many look at it as a winter holiday location. For sure Switzerland does offer a wealth of wintersports but it is also a fantastic country to visit in the summer months. The lower slopes of the mountains turn into beautiful lush pastures perfect for hiking or for more gentle strolls. In the summer the flowers are in bloom and the cowbells can be heard gently tinkling away.
Some of the best time in Switzerland can be spent enjoying the views from the roads which twist and turn their way high up into the mountains. Looking down on the quaint chocolate box villages is like looking at the perfect picture postcard. Switzerland also has many lakes. On some you can take a boat cruise, sometimes you can rent your own paddleboat and occasionally (and if you are brave enough) you can swim in.
Rent a car in Switzerland and you can explore this stunning country all year around.
---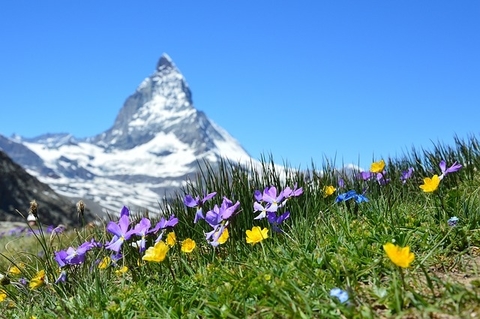 Car Hire Destinations in Switzerland