Guernsey
Car Hire in Guernsey
Guernsey is a British Crown dependency. So, while it does maintain a 'British' feel, it has a personality all of its own. Postboxes are blue not red, the licence plates are black not white and the weather is generally warmer than in the UK. Life in Guernsey is set at a lower pace than on the British mainland too, the speed limit is 35mph with lower limits in towns and on winding country lanes. It all helps to provide a relaxing holiday on what is a very picturesque island. With plenty of beautiful beaches, the castle and Guernsey's unique history there is much to keep you busy on the island.
Car hire will assist you in getting between the many interesting locations on Guernsey. The main town is St Peter Port on the east coast. On the west coast you will find Saumarez Fort and Pleinmont Tower. The German Occupation Museum at Les Houards and the remains of the German Military Underground Hospital located at La Vassalerie are both worth a visit if you are interested in life during the occupation.
---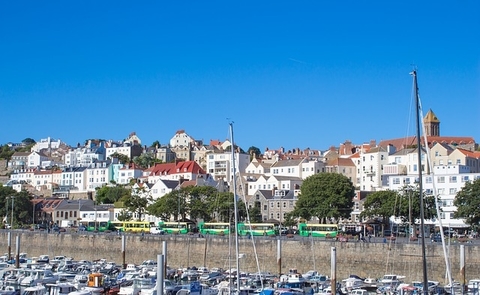 Car Hire Destinations in Guernsey
* Currently, the supply of green vehicles tends to be limited. Therefore, cars may not always be available when you search.