Milan Bergamo Airport
Milan Bergamo Airport Car Hire
Milan Bergamo Airport is to the east of the city, well located directly on the Autostrada. It's the main low cost destination in northern Italy and is a major hub for Ryanair. With many using the airport to explore the wider region, car hire is popular.
The airport, officially entitled Il Caravaggio International Airport, is also known as Orio al Serio Airport.
Milan Bergamo Airport Top Tips
The free wifi at Bergamo only lasts for a pretty stingy 15 minutes - a pay as you go SIM might serve you well if you are likely to spend much time there, but buy one before you get there as it's difficult to find a shop selling one there. Even better, the 3 network with their 'feel at home' service gives free access to account holders across Italy.

Car Hire locations can require a shuttle bus - leave extra time on your return to allow for this.

Car Hire is popular at Bergamo as there are no trains to the airport, and buses take a long time. Reserve as far in advance as you can.

If you are planning on driving from Bergamo into the city, ask for details of Milan's congestion charge process. It tends to be rather easier than trying to fathom it out from the information on the Milan city website.
---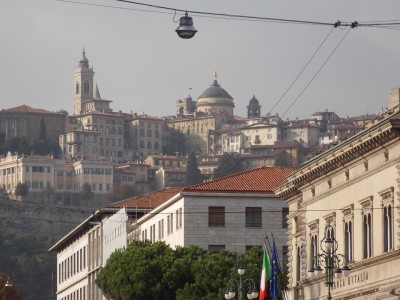 * Currently, the supply of green vehicles tends to be limited. Therefore, cars may not always be available when you search.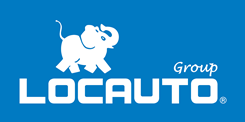 Opening Times
Mon
08:00
until
Mon
22:59
Tue
08:00
until
Tue
22:59
Wed
08:00
until
Wed
22:59
Thu
08:00
until
Thu
22:59
Fri
08:00
until
Fri
22:59
Sat
08:00
until
Sat
22:59
Sun
08:00
until
Sun
22:59
Locauto | Address
Bergamo Airport
Aeroporto Internazionale di Orio al Serio
Via Aeroporto, 13
Orio al Serio
BG
Italy



24050
Details
Locauto is an Italian company, with a lot of experience in the car hire sector. They offer rentals across Italy for both short and long term. With a sizeable fleet of vehicles and many locations country-wide they make an ideal choice for holidaymakers and business people alike.
Transfer Details
Leaving the Arrivals Gate, located on the ground floor of the airport, simply turn left and within a short walk you will reach the rent a car area, where you will find the Locauto desk. When you come out of the airport, take the walkway on the right leading to the first floor of the car park, where you will find the parking and check-in cabin.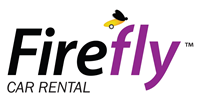 Firefly | Address
Bergamo Airport
Aeroporto di Bergamo - Orio al Serio
Via Aeroporto, 13
Orio al Serio BG
Italy
24050

Centauro | Address
Bergamo Airport
Via Cremasca, 96
Azzano San Paolo
IT





24052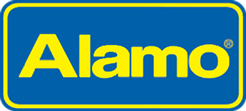 Alamo | Address
Bergamo Airport
Via Aeroporto 13 Orio Al Serio
Bergamo

24050

Enterprise | Address
BERGAMO AIRPORT
VIA AEROPORTO 13
ORIO AL SERIO
BERGAMO
24050

Opening Times
Mon
07:00
until
Mon
21:59
Tue
07:00
until
Tue
21:59
Wed
07:00
until
Wed
21:59
Thu
07:00
until
Thu
21:59
Fri
07:00
until
Fri
21:59
Sat
07:00
until
Sat
21:59
Sun
07:00
until
Sun
21:59
O.K. Rent a Car | Address
Bergamo Airport
Via Aldo Moro 09/11


24050
Transfer Details
Arrivals at Bergamo Airport - After collecting your luggage, take a left and pass the pharmacy on your right. Take a left and exit the building. Here, you will find the black minibus with green OK Rent a Car logos, taking you to the OK Rent a Car offices.

Opening Times
Mon
08:30
until
Mon
18:30
Tue
08:30
until
Tue
18:30
Wed
08:30
until
Wed
18:30
Thu
08:30
until
Thu
18:30
Fri
08:30
until
Fri
18:30
Sat
08:30
until
Sat
18:30
Sun
08:30
until
Sun
18:30
Green Motion | Address
Bergamo Airport
Via Galileo Galilei 2
Orio al Serio
Bergamo
24050
Details
Green Motion offer great value car hire in Italy. They keep prices low by basing themselves off airport which means you will use a shuttle bus to get to and from their branch. For a number of locations, you will need to call the office directly when you arrive to ask them to come and collect you from the airport and take you to the office.
Transfer Details
Green Motion Bergamo Airport is only a 5-minute walk from the airport.
From the Arrivals, walk left towards the Departures direction and exit the last door (gate 7). Identify the traffic light located in front of you on the left and reach it walking around the curb of the roundabout (beside the red pavement). Continue on the pedestrian/bicycle lane that will take you through the underpass to the other side of the highway and then to the offices (entrance on the left).
Due to COVID-19 restrictions and social distancing in place, the shuttle service offered on request has temporarily been removed. When possible, we suggest that only the main driver goes to the rental office to respect the social distancing measures.
Please call +39 324 0104609 or +39 035 19966698 if you need assistance.

Sicily by Car | Address
Bergamo Airport
APT Orio al Serio - Desk in Terminal
BERGAMO
BG


24100