Seville
Car Hire in Seville
We offer car hire in Seville, Spain. This means you can truly explore Seville as well as surrounding areas during your stay there. Travel to and from Seville with a hired car without having to commute with public transport, and make the most of your trip by going at your own pace. This way you can explore off the beaten track locations, and embark on an adventure.
Travelling with a car in Seville means you can sightsee various locations such as; the Giralda, which is an unofficial city symbol, the Seville cathedral with its gold main altar and plenty of other sights. However, the greatest advantage with a rented car in Seville is possibly having the ability to travel beyond Seville.
You could easily take planned or even spontaneous trips to destinations including Granada, where you could see the Alhambra palace, Royal Chapel of Granada, Granada Science Park, and much more. Córdoba is a close drive away from Seville. Other attractions close to Seville include Huelva, the city in southwestern Spain located along the Gulf of Cádiz coast, and with places like Parque Nacional de Doñana this place would be a must visit for those who love nature, and the Wharf of the Caravels is a must see for museum enthusiasts. The Doñana National Park is also not too far away with your hired car. You can explore Jerez and Cádiz at your own leisure.
Using a rental car in Seville allows you to discover not only Seville, but other areas in Spain as well. At Clarify Car Hire we want to give our customers the best service possible as we look for car hire firms that deliver the same high level of customer care. We also offer customers the opportunity to tailor a car hire package to suit their own requirements.
---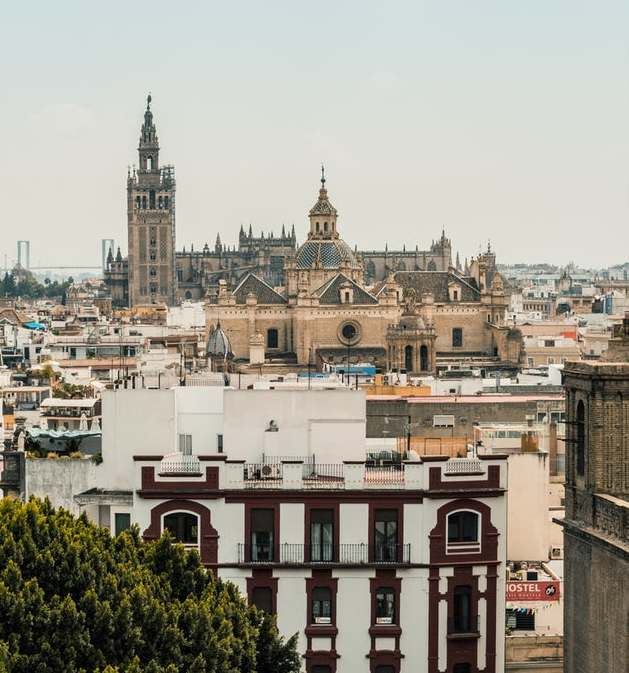 * Currently, the supply of green vehicles tends to be limited. Therefore, cars may not always be available when you search.

Opening Times
Mon
07:00
until
Mon
23:00
Tue
07:00
until
Tue
23:00
Wed
07:00
until
Wed
23:00
Thu
07:00
until
Thu
23:00
Fri
07:00
until
Fri
23:00
Sat
07:00
until
Sat
23:00
Sun
07:00
until
Sun
23:00
Centauro | Address
Seville Airport
Polígono Industrial Los Espartales, 2
Carretera N-339. Vía de servicios Aeropuerto, s/n
La Rinconada
Sevilla
41300
Details
Operating an efficient service from their offices on the outskirts of Seville Airport Centauro have built a great reputation for high quality car hire. Their fleet is modern, and their shuttles regular resulting in positive feedback both for their low prices and excellence of service.
Transfer Details
Once you have collected your luggage, come out of the terminal building using the nearest exit. Cross over the road and turn left, after about 250m, having past the P1 parking area, you will see the long stay P2 parking where you will find the 'Meeting Point' sign and where the Centauro Rent a Car Shuttle Bus will be waiting for you. Vehicles must be returned to the Centauro car park and then you will be taken to the Departure Hall by Shuttle Bus. (Contact number 0034 955100300).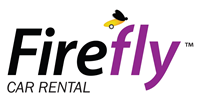 Opening Times
Mon
08:00
until
Mon
23:59
Tue
08:00
until
Tue
23:59
Wed
08:00
until
Wed
23:59
Thu
08:00
until
Thu
23:59
Fri
08:00
until
Fri
23:59
Sat
08:00
until
Sat
23:59
Sun
08:00
until
Sun
23:59
Firefly | Address
Seville Airport
Aeropuerto de Sevilla
A-4, Km. 532
Sevilla
Spain
41020
Details
Firefly is the family focused, budget branch within the Hertz brand, which offers you higher mileage, but still a good quality fleet. Customers often find that staff can be very persistent to sell their Super Cover and mileage packages at the car hire desk.
Transfer Details
Please proceed to the car hire desk which is located in the covered parking area in front of the terminal building.

Opening Times
Tue
07:00
until
Tue
22:00
Wed
07:00
until
Wed
22:00
Thu
07:00
until
Thu
22:00
Fri
07:00
until
Fri
22:00
Sat
07:00
until
Sat
22:00
Sun
07:00
until
Sun
22:00
Mon
07:00
until
Mon
22:00
Amigo Autos | Address
Seville Airport
E-4 Número 4
Sevilla
ES
41016
Details
Amigo Autos is part of the well-established OK Rent a Car group. They are budget supplier and look to provide a good range of new cars in a variety of locations across Spain. They provide good levels of customer service, they are likely to offer insurance and vehicle upgrades at the desk but they will take no for an answer.
Transfer Details
After picking up your baggage, go to the exit of the terminal. When you exit the terminal, turn left and keep walking for about 3 minutes. On your right you will see the Parking P1 building which you must keep going past. Once you get to the end of P1, turn right and continue to Parking P2, this is the long stay car park. When you arrive at Parking P2, go right, next to the parking office is the OK Rent a Car meeting point where the free shuttle bus will transport you to the office. The vehicle is black with the OK Rent a Car logo in green which will take you to the Amigo Autos and OK Rent a Car office. If the shuttle is not at the meeting point when you arrive, it will appear in a few moments.

Opening Times
Tue
07:00
until
Tue
23:00
Wed
07:00
until
Wed
23:00
Thu
07:00
until
Thu
23:00
Fri
07:00
until
Fri
23:00
Sat
07:00
until
Sat
23:00
Sun
07:00
until
Sun
23:00
Mon
07:00
until
Mon
23:00
Centauro | Address
Seville Santa Justa
Ayre Hotel Sevilla
Avda. De Kansas City 7
Sevilla
Sevilla



41018
Details
Centauro are a low-cost but high quality car hire company. They operate across Spain, Portugal and Italy offering a fantastic fleet of vehicles for a great value price!
Transfer Details
Come out of the station taking the 'Salida Avenida Kansas City' exit sign, once outside the station make your way to the Ayre Hotel Sevilla, which is located 250 mts in front of the station. The Centauro Rent a Car desk is located inside the Ayre Hotel Sevilla reception area. Vehicles must be returned to the Centauro car park. (Contact number 0034 955122799).

Opening Times
Mon
8:00
until
Mon
19:00
Tue
8:00
until
Tue
19:00
Wed
8:00
until
Wed
19:00
Thu
8:00
until
Thu
19:00
Fri
8:00
until
Fri
19:00
Sat
8:00
until
Sat
13:00
Enterprise | Address
Seville East
Calle Tipografía, 16 (nave 3)
Pol. Ind. La Negrilla
Sevilla


41006
Details
Enterprise Car Hire are the business branch of the Alamo and Enterprise brand. They offer high quality customer service and a reasonable range of newer vehicles for a slightly more premium price than Alamo. Enterprise Car Hire often operate from inside airport terminals making it convenient for customers to reach the hire desks.
Transfer Details
Enterprise are located on the Negrilla Shopping center. Right next to a pet and furniture store.