Almeria
Almeria Car Hire
With the airport at Almeria being situated just outside the city many visitors prefer to use a taxi or public transport to get to their accommodation in the centre, but then want to use a hired car to see more of the local area. This is easily done as we have car rental companies who are based in the city itself.
This can be a more relaxing way of starting your holiday in any case as instead of joining a queue in the terminal, or taking a shuttle to an off site location you can let someone else drive into the city, and then you can acclimatise and relax before taking to the roads of Almeria.
It is also idea for those on a city break where they are looking a days hire to see a particular attraction or to visit some of the wonderful local beaches. Whatever your reason for car hire in Almeria we can help find you a car.
Photo credits - Almeria: Schumi4ever
---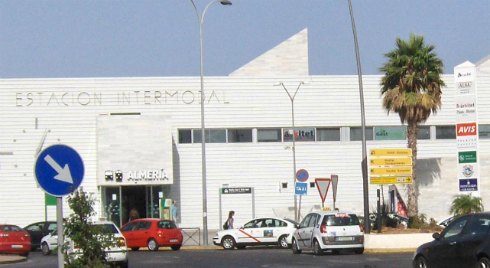 * Currently, the supply of green vehicles tends to be limited. Therefore, cars may not always be available when you search.

Opening Times
Mon
00:00
until
Mon
23:59
Tue
00:00
until
Tue
23:59
Wed
00:00
until
Wed
23:59
Thu
00:00
until
Thu
23:59
Fri
00:00
until
Fri
23:59
Sat
00:00
until
Sat
23:59
Sun
00:00
until
Sun
23:59
Mocar | Address
Almería International Airport
Almería Airport, Carretera Níjar, Almería
04130
Details
Mocar Rent a Car is a family company that conveniently offers its car hire service at the airport of Almería. They provide a new, good quality fleet as well as great customer service and support within Almería.
Transfer Details
The car hire agent will be waiting in public car park opposite to the main terminal building, next to the tickets room.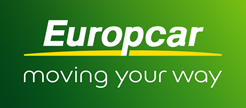 Opening Times
Mon
07:00
until
Mon
23:00
Tue
07:00
until
Tue
23:00
Wed
07:00
until
Wed
23:00
Thu
07:00
until
Thu
23:00
Fri
07:00
until
Fri
23:00
Sat
07:00
until
Sat
23:00
Sun
07:00
until
Sun
23:00
Europcar | Address
ALMERIA AIRPORT
CARRETERA DE NIJAR KM 9
AEROPUERTO
ALMERIA
04071
Details
Europcar are the leading car rental operation in Spain and they offer a full range of premium cars at their locations. This combination makes them the ideal partner for the discerning car hirer looking for a quality brand and first class service.

Opening Times
Mon
08:30
until
Mon
14:00
Mon
16:30
until
Mon
19:30
Tue
08:30
until
Tue
14:00
Tue
16:30
until
Tue
19:30
Wed
08:30
until
Wed
14:00
Wed
16:30
until
Wed
19:30
Thu
08:30
until
Thu
14:00
Thu
16:30
until
Thu
19:30
Fri
08:30
until
Fri
14:00
Fri
16:30
until
Fri
19:30
Sat
09:00
until
Sat
13:00
Sun
09:00
until
Sun
13:00
Enterprise | Address
Almeria Train Station
Plaza de la Estation, S/N
Estacion Intermodal
Almeria


04006
Details
Enterprise are a high quality car rental company, regularly winning awards for their customer service. As a privately owned company they can take a longer term view and this tends to be reflected in the way they look after customers. Those booking with Enterprise in Almeria can anticipate being well looked after when they rent from the company.
Transfer Details
Enterprise are located right beside the main bus station ADIF and directly across from NH Hotel Ciudad De Almeria.