Belfast International Airport
Belfast International Airport
Belfast International Airport is the most important gateway into Northern Ireland, and offers flights both to the UK and continental Europe and across the Atlantic to the US. From scheduled airlines such as United and Virgin to low cost operators such as Easyjet and Wizz, the airport is also a key gateway for holiday travellers heading for the sun.
It is also an important entry point for visitors to Northern Ireland and Belfast. Attracting both business and leisure travellers many of those landing at Belfast International require car hire, and they are well catered for.
Belfast International Car Hire Top Tips
Do check for any restrictions if you are planning to drive south of the border as extra fees may apply. These vary by supplier.
Enterprise and Alamo are very highly rated for the quality of their car hire at the airport.
Hiring a car from Belfast International allows you to make the most of the province - do ask about recommended local tours for where you are staying, and don't miss the Antrim coast road - it's wonderful!
---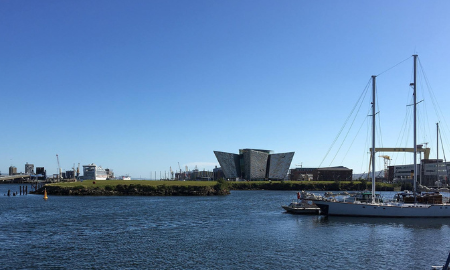 * Currently, the supply of green vehicles tends to be limited. Therefore, cars may not always be available when you search.

Opening Times
Tue
06:00
until
Tue
23:00
Wed
06:00
until
Wed
23:00
Thu
06:00
until
Thu
23:00
Fri
06:00
until
Fri
23:00
Sat
06:00
until
Sat
23:00
Sun
06:00
until
Sun
23:00
Mon
06:00
until
Mon
23:00
Easirent | Address
Belfast International Airport
Karl Business Park
92 Old Ballyrobin Road
Belfast
BT41 4TJ
Details
Easirent are a no frills car hire company who offer a good range of new cars at very competitive prices. In common with the more value focused car rental companies they will be at the keen end of the spectrum when wanting to introduce their excess insurance. They are an ideal choice for families looking to get a good value car hire.
Transfer Details
Please call 028 9244 8755 when collecting your luggage to arrange the shuttle bus transfer.

Opening Times
Tue
07:00
until
Tue
23:00
Wed
07:00
until
Wed
23:00
Thu
07:00
until
Thu
23:00
Fri
07:00
until
Fri
23:00
Sat
07:00
until
Sat
23:00
Sun
07:00
until
Sun
23:00
Mon
07:00
until
Mon
23:00
Budget | Address
Belfast International Airport
Budget Car Rental
Arrivals Hall
Belfast International Airport
Crumlin
Belfast
Antrim
UK

BT29 4AB
Details
Budget are the low-cost branch of the AVIS car hire group. They offer quality vehicles for a value price, they have good service reviews with a responsive customer service team. If you are a leisure traveller and looking for the security of a big brand without a big price tag, Budget could be the firm for you!
Transfer Details
Budget Car Rental have a desk in the arrivals hall of the airport. Just come straight out of the baggage reclaim and you will see the Budget desk in front of you.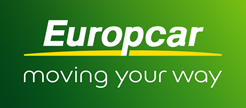 Opening Times
Sun
14:00
until
Sun
21:30
Mon
07:00
until
Mon
19:30
Tue
07:00
until
Tue
19:00
Wed
07:30
until
Wed
18:00
Thu
07:30
until
Thu
20:30
Fri
07:30
until
Fri
21:00
Sat
07:30
until
Sat
15:30
Europcar | Address
BELFAST INTERNATIONAL AIRPORT
ARRIVALS HALL
BELFAST INTERNATIONAL AIRPORT
ALDERGROVE
BT29 4DW
Details
Europcar are the leading car rental operation in the United Kingdom and they offer a full range of premium cars at their locations. This combination makes them the ideal partner for the discerning car hirer looking for a quality brand and first class service.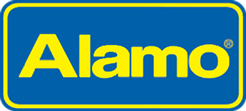 Alamo | Address
Belfast International Airport
Arrivals Hall
Belfast International Airport
Belfast
Northern Ireland
BT29 4AB

Enterprise | Address
Belfast International Airport
Arrivals Hall
Belfast International Airport
Belfast
NIR

BT29 4AB