Burgas Airport
Burgas Airport Car Hire
Burgas airport is located approximately 10km from the city centre. It is a relatively busy airport with over 18,000 flights carrying 2.4 million passengers using their one runway in 2015. Terminal 2 was opened in 2013 sharing the load of 125 destinations that the airport serves.
Where are the car hire desks at Burgas airport?
The car hire desks are situated in the arrivals hall of the terminal building. You do not need to take a bus to collect your vehicle. Please ensure you have all the necessary paperwork to hand when you arrive at the pick up desk. This will include the car hire voucher, your driving licence ( and licences for any additional drivers) and a valid credit card.
At Burgas Airport
Burgas airport provides a few places where you can get something to eat. There is just one shop, the Bulgarian Bazaar, which sells souvenirs and local products that make perfect gifts. There is a bank and a currency exchange at the airport but please note that the bank is only open Monday to Friday 8.80-17.00. Unusually for an airport there is an open air play area after security for the children to play in which can be a relief for parents if you have a wait at the airport.
---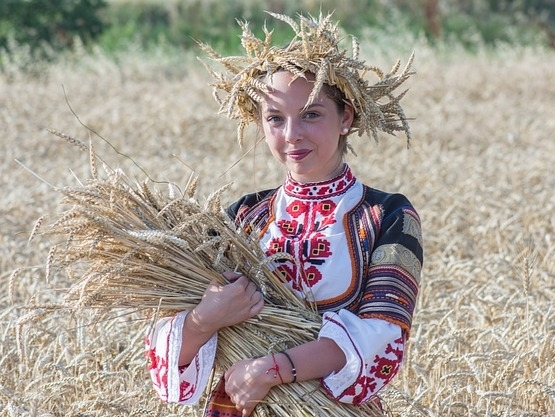 * Currently, the supply of green vehicles tends to be limited. Therefore, cars may not always be available when you search.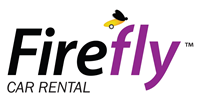 Opening Times
Sun
00:00
until
Sun
23:59
Mon
00:00
until
Mon
23:59
Tue
00:00
until
Tue
23:59
Wed
00:00
until
Wed
23:59
Thu
00:00
until
Thu
23:59
Fri
00:00
until
Fri
23:59
Sat
00:00
until
Sat
23:59
Firefly | Address
Bourgas Airport
Burgas Airport
serviced by Thrifty Rent a Car
Bourgas
Bulgaria


8016
Details
Firefly is a family focused, budget branch within the Hertz brand, which offers you higher mileage vehicles at a low-cost rate. They will often offer your their own excess insurance at the car hire desk but are a popular choice for those customers who are looking for a low cost car rental with a big, reputable brand.
Transfer Details
The rental desk branded for Firefly Rent a Car is located within the terminal of the Burgas Airport, please proceed here to collect your rental agreement and vehicle keys.

Enterprise | Address
Bourgas International Airport
Bourgas International Airport
Arrivals Hall
Bourgas





8016

Opening Times
Mon
06:00
until
Mon
23:59
Tue
06:00
until
Tue
23:59
Wed
06:00
until
Wed
23:59
Thu
06:00
until
Thu
23:59
Fri
06:00
until
Fri
23:59
Sat
06:00
until
Sat
23:59
Sun
06:00
until
Sun
23:59
Green Motion | Address
Burgas Airport
Burgas Airport
Burgas

8000
Details
Green Motion Bulgaria are a leisure brand offer good quality cars at mid-range cost, offering a range of upgrades and insurances at the desk. Bulgaria is a new location for Green Motion which they have recently branched out into, here they have a great support network, catering for most of the main airports and also Sofia Downtown. This makes them a great choice for one ways.
Transfer Details
Meet and greet service - A Green Motion representative will wait for you at the arrivals hall with a sign board, next to the arrivals sign. You will be supplied with your car from the airport. After the drop off, a free shuttle service will be at your disposal to go back to the airport. Please call 00359 876 717 717 if you need assistance

Hertz | Address
Bourgas Airport
Hertz rent-a-car Bourgas Airport
Burgas Airport
Bourgas
Bulgaria
8016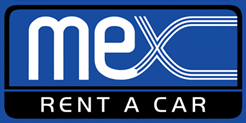 Opening Times
Mon
09:00
until
Mon
18:00
Tue
09:00
until
Tue
18:00
Wed
09:00
until
Wed
18:00
Thu
09:00
until
Thu
18:00
Fri
09:00
until
Fri
18:00
Sat
09:00
until
Sat
18:00
Sun
09:00
until
Sun
18:00
Mex Rent A Car | Address
Bourgas Airport
Bourgas International Airport
Bourgas
Bulgaria




8000
Details
Mex Rent A Car are a mid-range Mexican based car hire company offering their customers a wide location network, strategically located in the major airports of Bulgaria. They offer a modern fleet and a wide variety of car categories at low prices - their service is targeted to any traveller, from tourists to business travellers and local customers. Although all prices provided are in USD, please note you will pay for the rental, deposit, excess and any extras in the local currency of BGN (based on the exchange rate at the time of pick-up). MEX Rent A Car and Clarify Car Hire take no responsibility for any losses based on exchange rate/inflation.
Transfer Details
Meet & Greet service. Our representative will be waiting in the arrivals hall with client's name written on a board. The car will be delivered in front of the terminal at the airport.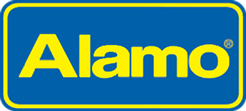 Alamo | Address
Bourgas Airport
BOURGAS AIRPORT ARRIVALS HALL
BOURGAS
8016

Thrifty | Address
Bourgas Airport
Burgas Airport
Bourgas
Bulgaria
8016