East London Airport
East London Airport Car Hire
Also known as Ben Schoeman airport, this is one of the smaller airports in South Africa with 20 and 30 flights landing there each day transporting around 620,000 passengers. The airport serves the community along the Eastern Cape. This airport has flights with domestic airline South African Airways but not international airlines. You may need to transfer flights from one of the larger airports if you are travelling to East London from the UK.
Where are the car hire desks at East London Airport?
The car hire offices are located in a building across the road from the terminal building. Exit the arrivals hall and cross using the zebra crossing. The car rental building is to your left. You may then need to take a shuttle bus to the pick up location. Check your car hire voucher for instructions.
At East London Airport
Being a smaller airport, banking facilities are more limited but there are ATMs.

There is a small selection of eating places including a pizzeria and a fish restaurant.

You will only find a couple of shops at the terminal so don't expect to buy all your gifts here!
---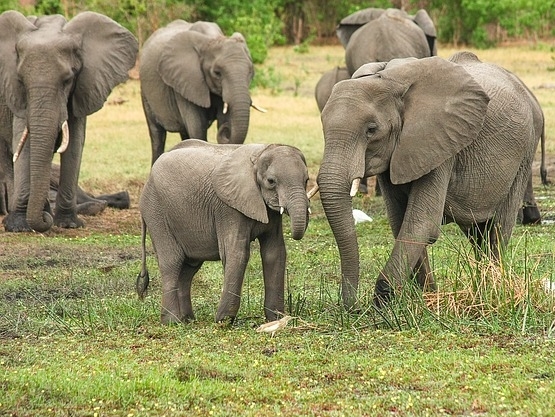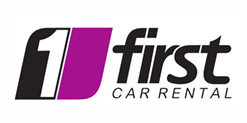 Opening Times
Mon
07:00
until
Mon
18:30
Tue
07:00
until
Tue
18:30
Wed
07:00
until
Wed
18:30
Thu
07:00
until
Thu
18:30
Fri
07:00
until
Fri
18:30
Sat
08:00
until
Sat
18:00
Sun
08:00
until
Sun
19:00
First Car Rental | Address
East London Airport
East London Airport
66 Settlers Way, East London Airport,
Eastern Cape


5247
Details
First Car is a reputable, quality brand for car hire in South Africa. They have offices across the country and provide a high level of customer service with a wide range of fairly new cars. If you are looking for a small car, or larger vehicle, then First Car have a variety for you to choose from. As a premium brand, they are slightly more expensive but have a high service level to match this.
Transfer Details
Proceed out of arrivals hall and straight across the zebra crossing and then turn left , into building where all car rental agencies are located. Once entering the building proceed to your far left, look for First Car Rental signs. Situated 200m from terminal building, shuttle buses are avaiable on every arrival or can be notified by acsa staff.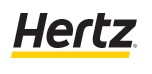 Opening Times
Tue
07:30
until
Tue
18:30
Wed
07:30
until
Wed
18:30
Thu
07:30
until
Thu
18:30
Fri
07:30
until
Fri
18:30
Sat
08:00
until
Sat
18:00
Sun
08:30
until
Sun
19:00
Mon
07:30
until
Mon
18:30
Hertz | Address
East London Airport
66 Settlers Way
Greenfields
East London
5200
Details
Hertz South Africa are premium, high quality car rental company that operate in both South Africa, Namibia and Botswana. They offer customers a great service and wide range of vehicles for a slightly more premium price. If you would like the assurance of going with an international brand and an easy, no hard-sell desk experience, Hertz South Africa could be the company for you.
Transfer Details
Please follow the sign for 'Car Rental' and you will find the Hertz desk alongside the other counters in the terminal building.

Opening Times
Mon
08:00
until
Mon
17:00
Tue
08:00
until
Tue
17:00
Wed
08:00
until
Wed
17:00
Thu
08:00
until
Thu
17:00
Fri
08:00
until
Fri
17:00
Sat
08:30
until
Sat
12:00
Green Motion | Address
East London Airport
East London Airport

5200
Details
Green Motion in South Africa offer a good variety of quality cars, as well as a range of upgrades and insurances at the desk. In the past this has come at a price in terms of service, both at the desk and in after sales. However, the company has recently launched a customer service initiative which has led to an increase in customer satisfaction at the car hire desk.
Transfer Details
Meet and Greet Service. Green Motion will deliver vehicles to East London Airport. A Green Motion representative will meet you outside the arrivals hall (domestic or International) with a Name Board. An SMS will be sent to confirm the meeting spot if your mobile number was provided in your booking. Please call 00 27 73 139 2579 or 00 27 836 274 411 if you need assistance