Morocco
Car Hire in Morocco
This vibrant country could be described as a chaos of the senses. Nowhere is this more apparent than in the traditional souks (markets). They are fine places in there own right with intricate wooden carvings and the brightly coloured glazed tiles but add to this general noise, the smells of the spices and the myriad of colours from the woven garments and traditional pottery on sale and you have Morocco in a nutshell. There is also a wide variety of landscapes to wonder at including the Atlas mountains, the deserts and the coastal areas.
The capital Rabat along with Casablanca are the more modern cities with wide boulevards and a developing cafe culture. For those souks and to explore through the medieval alleyways of the medinas head for Marrakesh or Fez. Tangier on the coast has benefited from an injection of money so the streets have been cleaned up and it is also the place to go for festivals. Essaouira has made a name for itself as a trendy city with an array of eateries and a winery you can visit.
---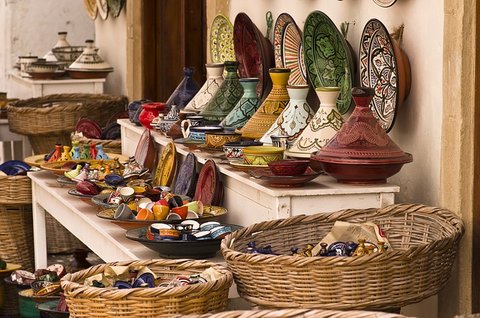 Car Hire Destinations in Morocco
* Currently, the supply of green vehicles tends to be limited. Therefore, cars may not always be available when you search.