English Harbour, Antigua
Want to Guarantee the age, or Make and Model of your Antiguan Car Hire?
Run your quotation and then use our special filters...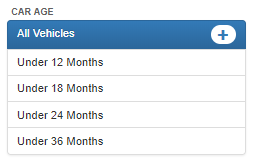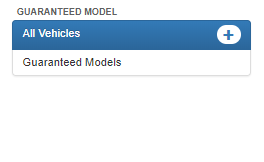 These filters are for SUV and Economy sized rental cars only, and subject to availability of vehicles. The rental must be completed by 30th November 2018.
English Harbour Antigua Car Hire
English Harbour is a beautiful natural harbour located in the south of Antigua. It's an historic place, with its foundations coming from the time the Royal Navy housed a major part of its Caribbean fleet in Nelson's Dockyard there during the eighteenth century. This is now a major tourist attraction, as both time and effort have been taken to restore many buildings to their former glory. These house items dating back to the period when the harbour was a hub for Great Britain's colonial activities.
Nowadays it's a magnet for the yachting fraternity. who flock there in numbers. It's also home to some very nice hotels and restaurants that draw landlubbers from across the island.
These include the fabulously located Shirley Heights Lookout and upmarket Inn at English Harbour, where both the food and location are superb, and prices match!
If you are staying in the locality, car hire is a real bonus. You will be able to explore both coast and countryside - especially as you are a little remote from some of Antigua's highlights. We have companies here at Clarify who can arrange hotel and guest house delivery to English Harbour and, given we only work with companies with the highest reputation, this will ensure you get a vehicle that is safe, sound and recently registered as your Antiguan island transportation.
---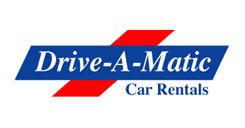 Opening Times
Sun
08:00
until
Sun
17:00
Mon
08:00
until
Mon
17:00
Tue
08:00
until
Tue
17:00
Wed
08:00
until
Wed
17:00
Thu
08:00
until
Thu
17:00
Fri
08:00
until
Fri
17:00
Sat
08:00
until
Sat
17:00
Drive-A-Matic | Address
English Harbour Hotel Delivery
Free delivery to hotels in the English Harbour area.


Details
Drive-A-Matic operate across the Caribbean and have a wide range of vehicles across Antigua and Barbuda. They offer hotel delivery to all areas of the island including English Harbour and the surrounding villages. Should you require this the company are highly recommended having high quality standards when it comes to both their customer service and fleet. Their fleet includes Suzuki Swift, Hyundai Accent, Ford EcoSport and the Kia Sportage.
Transfer Details
During the booking process we will request details of your hotel.