Liverpool Airport
Liverpool Airport Car Hire
Liverpool Airport, or Liverpool John Lennon Airport is a major airport servicing both the city and the wider north west of the UK. It is about 8 miles to the south east of the city.
There are no direct rail links to the airport although regular bus services link the airport to Merseytravel's Liverpool South Parkway about 3 miles away. Many therefore prefer to opt for car hire as it's the most flexible way of getting around the region.
Liverpool Airport Car Hire Top Tips
Sat Navs are popular at Liverpool Airport - depending on where you are heading you will be faced with a number of motorway options (the M56, M57 and the M62). Alternatively plan your route carefully before you leave home.
If you can send the driver on ahead to sign off the car hire paperwork - then you will get away from the airport quickly. Do, however, leave any luggage receipts so if a bag has gone astray your party members can report it.
A coat can be beneficial at Liverpool Airport if there is any significant breeze blowing - the airport is right on the banks of the Mersey.
Photo courtesy of Phil Smith - Geograph
---
* Currently, the supply of green vehicles tends to be limited. Therefore, cars may not always be available when you search.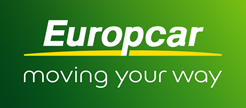 Opening Times
Mon
08:00
until
Mon
16:00
Tue
08:00
until
Tue
16:00
Wed
08:00
until
Wed
16:00
Thu
08:00
until
Thu
16:00
Fri
08:00
until
Fri
16:00
Europcar | Address
LIVERPOOL AIRPORT
LIVERPOOL JOHN LENNON AIRPORT
LIVERPOOL
L24 1YD
Details
Europcar are the leading car rental operation in the United Kingdom and they offer a full range of premium cars at their locations. This combination makes them the ideal partner for the discerning car hirer looking for a quality brand and first class service.

Green Motion | Address
Liverpool Airport
Store First Building
35-41 Estuary Banks,
Liverpool
Merseyside


L24 8QR

Easirent | Address
Liverpool John Lennon Airport
Unit 21
Compass Industrial Estate
Spindus Road
Speke



L24 1YA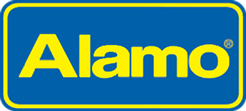 Alamo | Address
Liverpool Airport
Enterprise Rent A Car
Multi Storey Car Park Grd Lvl
Liverpool
Eng
L24 1YD

Enterprise | Address
Liverpool Airport
Car Hire Centre
Multi Storey Car Park -grd Lvl
Liverpool Airport
England
L24 1YD