Venice Airport
Car Hire at Venice Airport
Venice Marco Polo Airport is the city's international airport. It is very important to the area, as Venice is not only one of the world's leading city break destinations, but is also a key business location. During winter it is also a gateway to the Dolomites. It is the fifth busiest airport in Italy in terms of passenger numbers.
Given the number of cruise ships that also dock in Venice it is frequently used by passengers wanting to spend a few days in the city at the start or end of their cruise before flying home. Anyone who spends any time there will soon find why the city, known locally as Venezia, is nicknamed the 'City of Bridges'.
Over the past few years Venice Airport has seen considerable development and improvement, necessary as visitor numbers to the city have grown rapidly since the dawn of low cost airlines.
Where are the car hire desks at Venice Marco Polo Airport?
The most important thing to do is to follow the instructions on your rental documents. It will also depend on whether you have chosen an on airport supplier or one which is based off airport and operates a shuttle service.
Most on airport companies ask you to go to the car rental companies' offices in the Arrivals Hall on the ground floor of the airport, whilst others might send you directly to the Rent-a-Car centre on the 3rd floor of the Multi Storey Car Park P1. To reach this, exit the Arrivals Hall, go to the covered walkway on the left and follow signs to the P1 parking.
If you are sent to the in terminal desk and there is a queue, look to see if there is a sign offering you the option of going directly to the Rental Car Centre. It might save you time.
If you have chosen an off airport car hire company the rental location will be based a few minutes drive from the main terminal building. Call the number provided on your arrival and a shuttle service will be arranged. To meet it, leave the arrivals hall and follow the signs to the Bus Area. There you will be collected by a shuttle branded in the car rental company's name, which will be waiting near the big white tower you can see on your right.
Where can I collect/drop off the car at Venice Airport?
The on airport car hire offices are located on a terrace on the 3rd floor of the multilevel parking P1 where the cars are also located. Follow the direction for P1 parking - 3rd floor.
When returning to the airport by car from the SS14 Triestina road, follow signs for the Airport and and then follow signs for P1 parking (third floor), Alternatively just follow "Rent a car" signs.
To enter the car park take a standard entry ticket and go to the 3rd floor. On the 3rd floor, enter the car rental area using the ticket received on entry to the car park.
If your company is off airport take the car back to the company's offices, where you collected the vehicle. The car rental company will arrange to drop you back to Venice airport.
Venice Marco Polo Airport Top Tips
The free wifi at Venice is pretty miserly. Think about a pay as you go SIM and maybe a Mifi unit to create your own local hotspot. The 3 network with their 'feel at home' service which extends the service you would get at home to Italy is another popular choice.

One thing not to do at Venice is to rent a car without having prebooked it - walk in rates are considerably more expensive than online rates - even if you are booking just a few hours ahead of your arrival. Booking well in advance normally secures the cheapest prices though.
---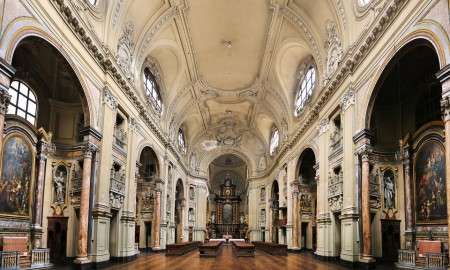 * Currently, the supply of green vehicles tends to be limited. Therefore, cars may not always be available when you search.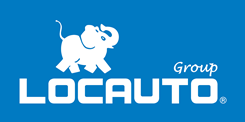 Opening Times
Mon
08:00
until
Mon
23:00
Tue
08:00
until
Tue
23:00
Wed
08:00
until
Wed
23:00
Thu
08:00
until
Thu
23:00
Fri
08:00
until
Fri
23:00
Sat
08:00
until
Sat
23:00
Sun
08:00
until
Sun
23:00
Locauto | Address
Venice Marco Polo Airport
Aeroporto Marco Polo
Via Galileo Galilei, 30
Tessera
Italy


30030
Details
Locauto is an Italian company, with a lot of experience in the car hire sector. They offer rentals across Italy for both short and long term. With a sizeable fleet of vehicles and many locations country-wide they make an ideal choice for holidaymakers and business people alike.
Transfer Details
Locauto Rent a Car are located on the third level of "Multipiano Parking 1". Leaving the terminal, you will find directions and a pedestrian footpath covered by a shelter, that will lead to front of the parking garage. There you will find other signs showing two lifts, short distance from each other. The trail is about 300 meters. Climbing to the third floor, you will reach the new Rent a car area. The parking lot is few steps away from our counter.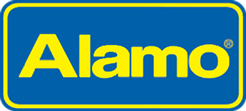 Alamo | Address
Venice Marco Polo Airport
VIA GALILEO GALILEI 30/1
TESSERA-VENICE
30173

Opening Times
Mon
08:00
until
Mon
23:59
Tue
08:00
until
Tue
23:59
Wed
08:00
until
Wed
23:59
Thu
08:00
until
Thu
23:59
Fri
08:00
until
Fri
23:59
Sat
08:00
until
Sat
23:59
Sun
08:00
until
Sun
23:59
Hertz | Address
Venice Airport
Marco Polo Apt
Venice (venezia)
30010
Details
Hertz Car Rental is a well known, international car hire company. This premium brand offers their customers new, high quality vehicles for a good value price. Hertz car hire counters are conveniently located within airport terminals, which gives renters a stress-free car hire experience.

Enterprise | Address
Venice Marco Polo Airport
VIA GALILEO GALILEI 30/1
TESSERA - VENICE
30173

Sicily by Car | Address
Venice Airport
APT Marco Polo - Desk in Terminal
VENEZIA
VE

30173

Opening Times
Mon
08:30
until
Mon
18:30
Tue
08:30
until
Tue
18:30
Wed
08:30
until
Wed
18:30
Thu
08:30
until
Thu
18:30
Fri
08:30
until
Fri
18:30
Sat
09:00
until
Sat
18:00
Sun
09:00
until
Sun
18:00
Green Motion | Address
Venice Airport
Venice Airport
Via Orlanda, 217
Venezia



30173
Details
Green Motion offer great value car hire in Italy. They keep prices low by basing themselves off airport which means you will use a shuttle bus to get to and from their branch. For a number of locations, you will need to call the office directly when you arrive to ask them to come and collect you from the airport and take you to the office.
Transfer Details
The rental location is based only a few minutes from the main terminal building and we provide a free shuttle service for your convenience. Upon your arrival at Venice Airport, simply call the telephone number on your booking voucher (+39 348 1411484) to request the shuttle service. Exit from the Airport and continue straight through the Bus Area. Go towards the big white tower, where you will meet the Green Motion branded Shuttle.

Opening Times
Mon
08:30
until
Mon
20:00
Tue
08:30
until
Tue
20:00
Wed
08:30
until
Wed
20:00
Thu
08:30
until
Thu
20:00
Fri
08:30
until
Fri
20:00
Sat
08:30
until
Sat
20:00
SurPrice | Address
Venice Airport
Marco Polo Airport, Venice
Via Orlanda, 216  
Tessera (VE)

30173
Details
SurPrice is a budget car hire company, with their focus being mainly on price. If you are looking for a really competitive deal, and are happy to accept that their cars may not be the newest around, then SurPrice may be the hire company for you. You may find that the service or car quality may not always meet the high standards of the larger companies, they will be keen to encourage you to take their in-house excess insurance.
Transfer Details
Please call 0039 334 24 86 727 to arrange the shuttle bus service at your arrival. Then wait at the "Meeting Point" at the water tower.