Dominican Republic
Car Hire in the Dominican Republic from Clarify
The Dominican Republic is a wonderful Caribbean country sharing an island with the nation of Haiti. Puerto Rica is to the East, Jamaica and Cuba to the West. Its is actually the second largest Caribbean country and is remarkably accessible being just an eight hour flight from Europe. There is a staggering stretch of beaches to enjoy - 250 miles of them! The opportunities to enjoy watersports, the local entertainment in the form of music and dance and waterfront eateries are immense. Relish the taste of the Caribbean cuisine with all its exotic flavours.
Away from the coastline there are many national parks. Go trekking in the mountains where the paths wind through lush hills. Follow a river trail and witness waterfalls, rapids and miles of serene riverbanks. Everywhere you go you can hear the sounds or see evidence of the wildlife of the Dominican Republic. Spot geckos or tiny tree frogs. Out on the water there are dolphin or whale watching tours. Birds are everywhere with 32 native species. Watch out for the impressive Ridgways's Hawk which inhabits many of the national parks.
Car hire in the Dominican Republic offers the greatest opportunity to experience this country to its fullest. You will be able to explore each part of the island under your own steam from mountains to the wonderful beaches, it is all there for you to discover.
---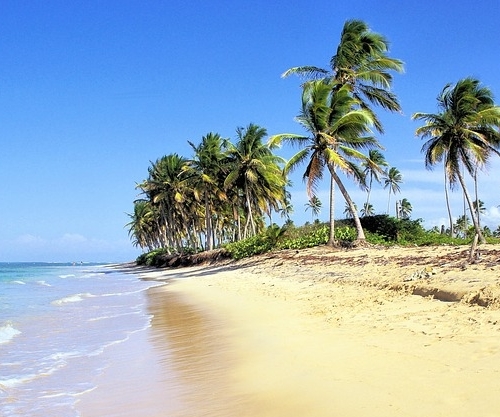 Car Hire Destinations in Dominican Republic