Tangier Ibn Battouta Airport
Tangier Ibn Battouta Airport Car Hire
Tangier Airport was formerly known as Tangier-Boukhalef airport but is now named after a Moroccan traveller whose birthplace was Tangier and it situated about 10km southwest of the city. Many major European cities are connected with flights from Tangier including Libon, Brussels, Barcelona, Paris and Amsterdam. Airlines that run services from this airport include Ryanair, Iberia, Vueling and British Airways.
Where are the car hire desks at Tangier Airport?
The car hire desks are situated within the terminal 2 building in the public hall. You will need to follow the instructions for your chosen car rental company on arrival at the airport as some may require you to telephone them when you land in order that they can arrange transportation for you to the collection point for your vehicle. Remember to take your car hire voucher, driving licence and credit card with you when you travel.
At Tangier Airport
You will find a few eating places within the terminal building should you wish to grab a quick bite before your flight. There are some interesting shops selling Moroccan handicrafts and produce. Handily there is a bank, a foreign exchange and a pharmacy.
---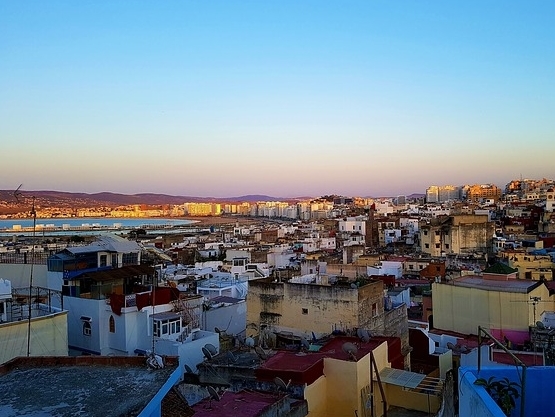 * Currently, the supply of green vehicles tends to be limited. Therefore, cars may not always be available when you search.

Green Motion | Address
Tangier Airport
Tangier Battouta Airport
Tangier, Morocco

90040