Malaga Airport
Malaga Airport Car Hire
Malaga Airport (also referred to as Málaga-Costa del Sol Airport) is the fourth busiest airport in Spain. Malaga Airport holds high importance as it is one often used by tourists travelling to the Costa del Sol, with it being in close proximity of Malaga and Torremolinos. It is also used by tourists as a connection hub, with flight connections across the world.
Where are the car hire desks at Malaga Airport?
The most important instructions to follow when locating your car hire desk is the ones on your car rental documents. These will tell you if your car hire company is located on the airport grounds or off site.
If your car hire company is located on the airport grounds, you will find the desks in the Arrivals Area on the ground floor of Terminal 3.
At Malaga Airport there are actually more companies located off site than there are on the airport grounds. If you have booked with one of these that are off site, still follow the instructions on your rental documents. These companies are mainly located on Avenida Garcia Morato which runs parallel to the Airport, your rental company is likely to provide a shuttle service to get you from the airport to their rental desk.
Where can I collect/drop off the car at Malaga Airport?
If your car hire company is located on the airport grounds you will be able to pick up your car from P2 car park on floor 0 and -1, check with your firm for the exact floor. When you drop the car off you will need to drop it off at P1 car park on floors -1 and -2, there are desks for each car hire company in this car park so you can return your keys here.
Should your company be off site, they will most likely be located on Avenida Garcia Morato, the main road leading up to and exiting the airport. Your car hire company will often provide a shuttle service from the airport to the desk to collect your car and back to the airport when you drop it off.
Malaga Airport Top Tips
As this is an airport relied upon by tourists, it gets very busy in the summer months. For this reason, it is recommended that you should book your hire car as early as possible to get the best choice of vehicles and rates.
Queues can build up very quickly at the hire desks, if possible send the driver through to get queuing whilst the rest of the party wait for the bags.
---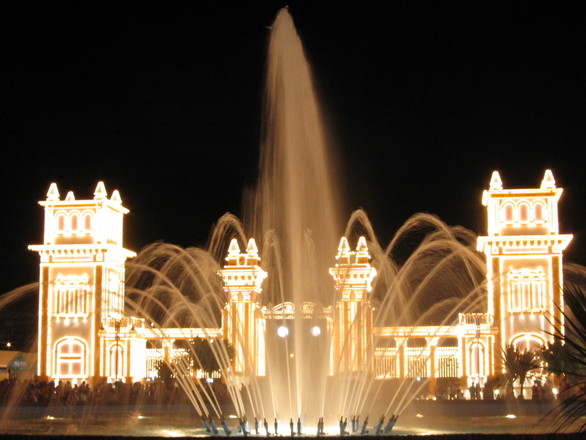 * Currently, the supply of green vehicles tends to be limited. Therefore, cars may not always be available when you search.

Centauro | Address
Malaga Airport
C/ de Pascal, 30
Pol. Ind. Villa Rosa
Málaga
Málaga
29004

Autos Aguirre | Address
Málaga Airport
Avda. Villa Rosa, 38
MALAGA
29006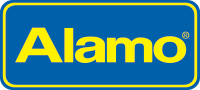 Alamo | Address
Malaga Off Airport
Aeropuerto de Malaga
Costa Del Sol





29004

Del Paso | Address
Malaga Airport
Avenida de Velazquez 290
Malaga
29004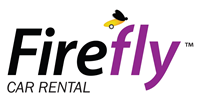 Firefly | Address
Malaga Airport
Aeropuerto de Málaga - Costa del Sol
Av. del Comandante García Morato, s/n
Málaga
Spain

29004

Enterprise | Address
Malaga Airport
Aeropuerto de Malaga
Costa Del Sol




29004

Opening Times
Tue
07:00
until
Tue
22:00
Wed
07:00
until
Wed
22:00
Thu
07:00
until
Thu
22:00
Fri
07:00
until
Fri
22:00
Sat
07:00
until
Sat
22:00
Sun
07:00
until
Sun
22:00
Mon
07:00
until
Mon
22:00
O.K. Rent a Car | Address
Malaga Airport
Crtra Guadalmar 7
Málaga
ES





29004
Details
OK Rent a Car offer an outstanding range of vehicles, all of which are nearly new. Given this do consider taking excess protection as even the smallest scratch stands out on a new car. Their Málaga office is only a few minutes from the airport!
If you would like a quicker check in at the OK Rent a Car desk, you can check in online! This will mean that you can spend less time at the car hire desk as you will have already provided a lot of the information required. To check in online please go to this link: https://checkin.okrentacar.es/en - when asked for your 'Reservation or Voucher Number', please be sure to use the SUPPLIER REFERENCE shown on your voucher.
Transfer Details
After collecting your baggage, go to the terminal lobby and take the lift on your left hand side to the first floor (check-in floor). Once outside, on this same floor, turn to your right and walk approximately 100 meters until you reach the pedestrian crossing. Before you end crossing the pedestrian crossing please follow the sidewalk on your right hand side until you get to our shuttle bus stop. Once you are here you will find our free shuttle bus that will take you to our offices. If once you are here you don't find our shuttle bus please wait a few minutes until it arrives.