Porto Airport
Porto Airport Car Hire
Porto Airport (or Oporto as it is known in Portugal) is sometimes listed as Francisco Sa Carneiro Airport. It is the third busiest airport after Lisbon and Faro. It is located just 6 miles from the city centre. Airlines that fly into Porto Airport include Ryanair, Lufthansa, Easyjet and Iberia.
Where are the car hire desks at Porto Airport?
Most car hire desks are situated on level 0 within the arrivals hall in the terminal. There are a few companies located off-airport for which you will need to use a shuttle bus.
Where can I collect/drop off my hire car at Porto Airport?
The car parks for the on airport companies, which include Avis, Budget, Enterprise, Europcar, Guerin, Hertz and Sixt are located a short walk from the terminal. If you are using an off airport supplier a shuttle bus will deliver you to the offices of your rental company, and your car will be at that location.
Porto Airport Car Hire Top Tips
There are several tollroads in Portugal. It is worth asking how the tolls can be paid when you pick up your hire car. For more details also refer to our Transponder Guide.
---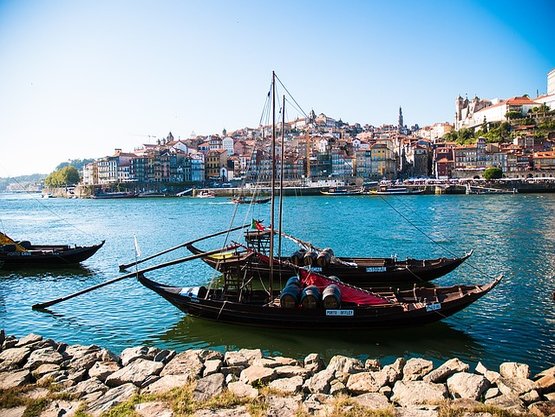 * Currently, the supply of green vehicles tends to be limited. Therefore, cars may not always be available when you search.

Enterprise | Address
Porto International Airport
INTL APT FRANCISCO SA CARNEIRO
MOREIRA MAIA
PORTO
4470-558

Opening Times
Mon
07:00
until
Mon
21:59
Tue
07:00
until
Tue
21:59
Wed
07:00
until
Wed
21:59
Thu
07:00
until
Thu
21:59
Fri
07:00
until
Fri
21:59
Sat
07:00
until
Sat
21:59
Sun
07:00
until
Sun
21:59
O.K. Rent a Car | Address
Porto Airport
Av Mario Brito 4055
Perafita
PT

4455-496
Details
OK Rent a Car are a Spanish car hire company who have recently expanded into Portugal. They operate from off-airport locations and take customers from the airport to the office by shuttle bus and back again at the end of the rental. They frequently receive great reviews from our customers and though they may offer you insurance or an upgrade at the desk they do not engage in hard sell tactics.
Transfer Details
Exit the terminal building from arrivals. You should wait on the central pavement for a black minibus with green letters of OK Rent a Car. Our shuttle will take you to the office, just few minutes from the airport.

Alamo | Address
Porto International Airport
International Airport
Francisco Sa Carneiro
Porto





4471-905

Opening Times
Mon
07:00
until
Mon
23:00
Tue
07:00
until
Tue
23:00
Wed
07:00
until
Wed
23:00
Thu
07:00
until
Thu
23:00
Fri
07:00
until
Fri
23:00
Sat
07:00
until
Sat
23:00
Sun
07:00
until
Sun
23:00
RecordGo | Address
Porto Airport
Porto Airport
R. Oscar Da Silva, 3131
4455-520 Perafita
Porto

Details
RecordGo is a budget car hire company in Portugal. We only offer RecordGo's Premium package as this waives your excess and allows you to leave a lower deposit without the risk of any hard sell at the car hire desk. RecordGo guarantee no vehicle older than 24 months in their fleet, knowing you'll have a reliable vehicle at highly competitive prices!
Transfer Details
When you arrive at Porto Airport (Arrivals hall, floor 0), please go to the meeting point located in the Parking area. To do so, exit the terminal through any of the exits in the arrivals hall and you'll find the parking area just in front of you. There you will see the RecordGo shuttle bus, a free service that will take you in comfort from the terminal to the office in less than 5 minutes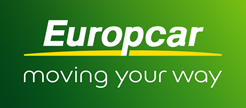 Opening Times
Sun
06:30
until
Sun
23:59
Mon
06:30
until
Mon
23:59
Tue
06:30
until
Tue
23:59
Wed
06:30
until
Wed
23:59
Thu
06:30
until
Thu
23:59
Fri
06:30
until
Fri
23:59
Sat
06:30
until
Sat
23:59
Europcar | Address
Porto Airport
AEROPORTO DO PORTO
FRANCISCO SA CARNEIRO
MAIA


4470-827
Details
Europcar are the leading car rental operation in Portugal and they offer a full range of premium cars at their locations. This combination makes them the ideal partner for the discerning car hirer looking for a quality brand and first class service.
Transfer Details
There is a shuttle service offered at the arrivals for the customers, vehicles are outside the airport. A counter is located at the terminal but to pick-up the car the customers need to take the courtesy bus.

Centauro | Address
Porto Airport
Rua Vasconcelos Costa 331
Porto Airport
Porto
Portugal





4470-640

Opening Times
Mon
09:00
until
Mon
18:00
Tue
09:00
until
Tue
18:00
Wed
09:00
until
Wed
18:00
Thu
09:00
until
Thu
18:00
Fri
09:00
until
Fri
18:00
Sat
09:00
until
Sat
13:30
Green Motion | Address
Porto Airport
R. Manuel
Pinto de Azevedo 301
Porto, 4100-321





4100-321
Details
Green Motion in Portugal offer a good range of quality cars at a value cost, they are likely to offer a variety of upgrades and insurances at the desk. In the past this has come at a price in terms of service, both at the desk and in after sales. However, the company advise that they have launched a major customer service initiative to address past issues, and that customers should benefit from this going forward.
Transfer Details
After arriving at the arrival hall, proceed to the Rent a Car meeting point for the free shuttle bus service where a Green Motion representative will be waiting for you. If your pickup is out of the location opening hours, please call +351 220 948 390 for assistance.

Opening Times
Mon
08:00
until
Mon
20:00
Tue
08:00
until
Tue
20:00
Wed
08:00
until
Wed
20:00
Thu
08:00
until
Thu
20:00
Fri
08:00
until
Fri
20:00
Sat
08:00
until
Sat
20:00
Sun
08:00
until
Sun
20:00
SurPrice | Address
Porto Airport
Porto International Airport
4470-558 Maia






4470-573
Details
SurPrice is a budget car hire company, with their focus being mainly on price. If you are looking for a really competitive deal, and are happy to accept that their cars may not be the newest around, then SurPrice may be the hire company for you. You may find that the service or car quality may not always meet the high standards of the larger companies, they will be keen to encourage you to take their in-house excess insurance.
Transfer Details
After customers arrival, they only need to exit airport. Once outside they just need to cross the road in front to middle side walk where the Surprice shuttle bus will drive by to collect customers (identified with SurPrice brand).