Olbia Airport
Olbia Airport Car Hire
Olbia Costa Smerelda Airport is located 10 minutes away from Olbia, a coastal city on the Northeast side of Sardinia. Olbia is a popular destination for airports all over Germany, and also Italy, Austria, Switzerland, France and the UK via easyJet out of Gatwick airport. Many people use Olbia airport and then travel onwards to resorts further along the north coast. The Costa Smerelda is a line of high quality coastal resorts.
Where are the car hire desks at Olbia airport?
The car hire desks are easily located within a short walk of arrivals. Just follow the signs for car rental. To ensure a smoother process when picking up your car, make sure you have all the documents to hand after you land. You will need driving licences for anyone wanted to be included as a driver, a valid credit card with enough space on it for any excess and your car hire voucher.
At Olbia airport
There is an ATM cash machine at Olbia airport so, if you arrive and realise you don't have enough euros, you won't be in trouble. The airport has free wifi which helps all travellers and for those with time to wait before a flight there are several bars and restaurants as well as gift shops, boutiques and toys shops. There is local produce for sale at several shops within the terminal building.
---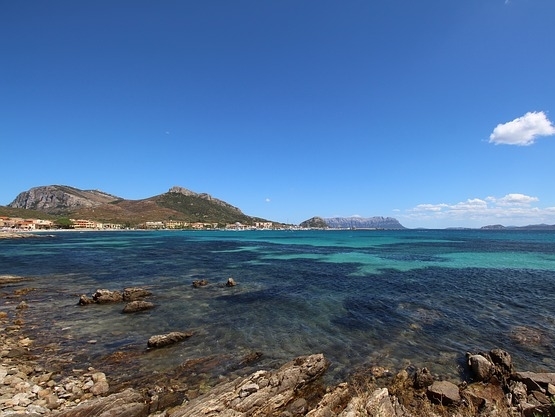 * Currently, the supply of green vehicles tends to be limited. Therefore, cars may not always be available when you search.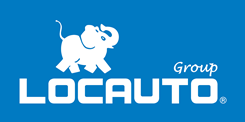 Opening Times
Mon
08:00
until
Mon
23:00
Tue
08:00
until
Tue
23:00
Wed
08:00
until
Wed
23:00
Thu
08:00
until
Thu
23:00
Fri
08:00
until
Fri
23:00
Sat
08:00
until
Sat
23:00
Sun
08:00
until
Sun
23:00
Locauto | Address
Olbia Airport
Olbia Airport Costa Smeralda
Olbia
Italy



07026
Details
Locauto is an Italian company, with a lot of experience in the car hire sector. They offer rentals across Italy for both short and long term. With a sizeable fleet of vehicles and many locations country-wide they make an ideal choice for holidaymakers and business people alike.
Transfer Details
Upon arrival, leave the terminal and walk about 50 meters, here you will find the Locauto office within the car hire building. The car park lot is adjacent to the office, about twenty yards away.

Centauro | Address
Olbia Airport
Via Antonio Melis, 7
Olbia





07026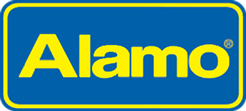 Alamo | Address
Olbia Airport
Costa Smeralda Airport Sardinia
Olbia

07026

Opening Times
Mon
08:30
until
Mon
20:30
Tue
08:30
until
Tue
20:30
Wed
08:30
until
Wed
20:30
Thu
08:30
until
Thu
20:30
Fri
08:30
until
Fri
20:30
Sat
08:30
until
Sat
20:30
Sun
08:30
until
Sun
20:30
SurPrice | Address
Olbia Airport
Via dei Fornai,19
Olbia
Sardinia
Italy





07026
Details
SurPrice is a budget car hire company, with their focus being mainly on price. If you are looking for a really competitive deal, and are happy to accept that their cars may not be the newest around, then SurPrice may be the hire company for you. You may find that the service or car quality may not always meet the high standards of the larger companies, they will be keen to encourage you to take their in-house excess insurance.
Transfer Details
IMPORTANT: Surprice requires the customers' declaration stating the serious reason for the rental for the need to move. In particular from the customers who come from countries outside Italy. This is mandatory by the Italian Ministry of Health since the customer picks up the car in a red area of the coronavirus.
Normally, when the customers land, they must call the office (+393665458892) and they agree with the office where they have to meet the shuttle, most of the time the meeting is at the arrivals exit, in the busiest days to avoid queues the meeting point could change, this is to be decided by the office.

Opening Times
Mon
09:00
until
Mon
15:29
Mon
16:30
until
Mon
22:59
Tue
09:00
until
Tue
13:29
Tue
18:30
until
Tue
22:59
Wed
09:00
until
Wed
16:29
Wed
19:30
until
Wed
22:59
Thu
09:00
until
Thu
16:29
Thu
19:30
until
Thu
22:59
Fri
09:00
until
Fri
17:29
Fri
18:30
until
Fri
22:59
Sat
09:00
until
Sat
16:29
Sat
18:30
until
Sat
22:59
Sun
09:00
until
Sun
22:59
Hertz | Address
Olbia Ap
Costa Smeralda Airport
Olbia Ap Sardinia
07026
Details
Hertz Car Rental is a well known, international car hire company. This premium brand offers their customers new, high quality vehicles for a good value price. Hertz car hire counters are conveniently located within airport terminals, which gives renters a stress-free car hire experience.

Enterprise | Address
OLBIA AIRPORT
COSTA SMERALDA AIRPORT
OLBIA
07026

Opening Times
Tue
08:00
until
Tue
22:00
Wed
08:00
until
Wed
22:00
Thu
08:00
until
Thu
22:00
Fri
08:00
until
Fri
22:00
Sat
08:00
until
Sat
22:00
Sun
08:00
until
Sun
22:00
Mon
08:00
until
Mon
22:00
Green Motion | Address
Olbia Airport
Via Antonio Melis, 16
C/O ParkinGo
Olbia


07026
Details
Green Motion offer great value car hire in Italy. They keep prices low by basing themselves off airport which means you will use a shuttle bus to get to and from their branch. For a number of locations, you will need to call the office directly when you arrive to ask them to come and collect you from the airport and take you to the office.
Transfer Details
Green Motion's rental location is very close to Olbia Airport and they provide a free shuttle service for your convenience.
After your arrival at the airport terminal (when collecting your baggage) simply call the telephone number on your booking voucher (0039 344 2251840) to request the shuttle service. Follow the EXIT indications. Just outside of the building you will see the Green Motion shuttle bus to pick you up.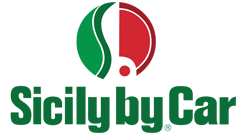 Sicily by Car | Address
Olbia Airport
APT Costa Smeralda - Desk in Terminal
OLBIA
OT

07026