Expand your city break with car hire - 5 perfect destinations for October
Expand your city break with car hire - 5 perfect destinations for October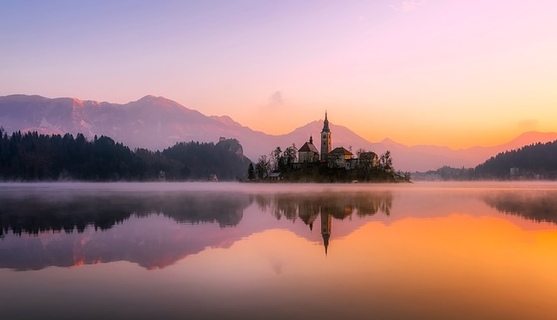 Seville and Rome are two very popular cities where you can find some late summer sun. Travel outside the city limits by adding car hire to your city break holiday
With Christmas rushing towards us, it can feel good to squeeze in another holiday before the days get too much shorter. In the UK we are lucky to live within fairly easy reach of some of the most beautiful and interesting countries of the world. A short stay city break is a fantastic way of getting to know a bit about the country, the people and the culture. With the addition of car hire to your city break, so many more opportunities are open to you. Clarify Car Hire can provide car hire in all of these destinations.
Seville - This gorgeous Spanish city, whilst steeped in history itself, is not far from many other towns and cities rich in antiquities. Cadiz is famous for its watchtowers set around the bay. Cordoba, the capital of Andalucia, offers a stunning 14th century castle. For a completely different day out from Seville, the Donana National Park with its huge numbers of wild birds including flamingos and eagles is less than an hour with a hire car from Seville. Prices for a week's car hire in October start at £7.69.*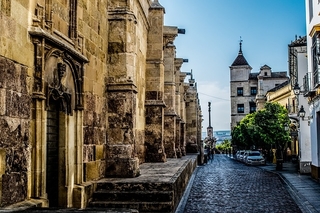 Marrakech – It is one thing to get to know Morocco through its cities but it's when you get out into the desert that you can really understand the nature of this country. In about an hour from Marrakech you can reach the Agafay desert in the foothills of the Atlas Mountains. And onwards from there your drive will reveal some striking views of the mountains themselves. The Palmeraie, a palm oasis complete with camels, is just outside the city too. Find car hire from just £78.34.*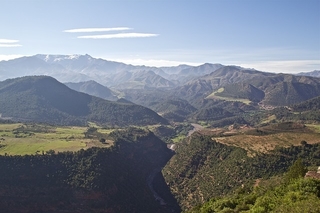 Rome – If you want to escape the heat and bustle of the capital city then there are many options for you. Ostia Antica was once the capital's main port but now actually sits 2 miles inland due to silting. It has plenty of history of its own to explore. For a quieter more relaxed city, Orvieto is about one and a half hours drive with your hire car from Rome airport. You can expect less crowding in Orvieto and the labyrinth of caves should provide some welcoming cool. Or how about heading to Lake Bracciano to enjoy the walks and towns along its shores? Car hire can be as low as £21.55.*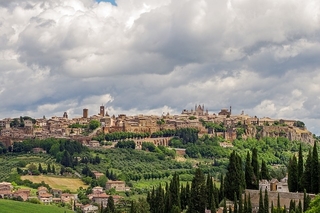 Lisbon - Portugal's capital city has seen many renovations. Mix this in with a day trip to Sintra with its 8th century Moorish castle and many palaces, or the fishing port of Cascais, where you can enjoy a stroll through the old town and admire the lighthouse and it makes a fantastic city break. Another option with your hire car from Lisbon airport is a road trip through Serra da Arribada. These craggy mountains offer spectacular views and the chance to park up and wander any of the many nature trails through the forests. You can add car hire for just £15.20.*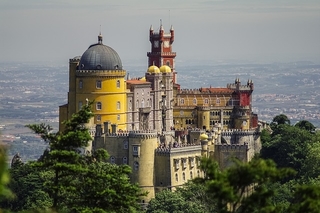 Ljubljana – Ljubljana is situated in the heart of Slovenia. One of the most popular day trips from the city is Lake Bled. Set against the stunning backdrop of the Julian Alps, you can take walks around the lake and visit Bled Castle. A short drive away is Vintgar Gorge. Piran is a charming Venetian coastal town with cobbled streets dating from medieval times. An easy day trip, around half an hour from Ljubljana is Skofja Loka, a pretty riverside town. Stroll over Capuchin Bridge for fantastic photos and then hike up to Loka Castle and visit its museum. For just £42.63 you can hire a car for a week.*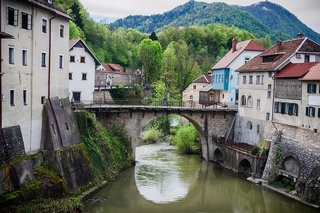 *Car hire prices are based on the hire of an economy sized car from the airport for the week 12th-19th October booked on 2nd October 2019.
Recent Blogs