7 seater and 9 seater cars available for your Christmas break
7 seater and 9 seater cars are still available for your Christmas break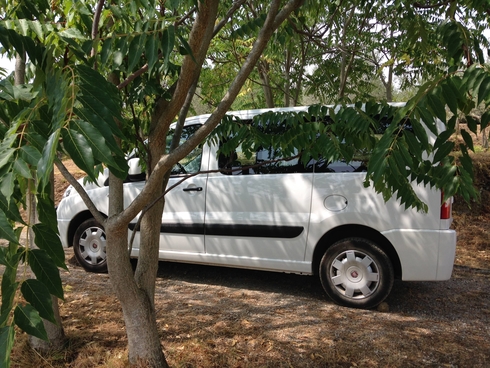 Book now to get a great deal on a large rental car for your group getaway
Are you planning a winter getaway with your family or friends? If you are flying off to sunnier climates for Christmas and need a larger vehicle to get you all around, then Clarify Car Hire can help. Whether you need a 7 seater or even a 9 seater car, there are still options available but don't leave it too long as they do tend to be in shorter supply than standard cars.
Headed for Malaga for the festivities? A 7 seater from Malaga airport could cost you as little as £263.13 for the Christmas week and a 9 seater £386.81. In Palma de Mallorca prices for hires from the airport are as low as £232.09 for the 7 seater and an amazing £252.91 for a 9 seater!*
If it is a 7 seater you are after do check that the vehicle you are booking is a true 7 seater and not what is often described as a 5+2. These are cars which have 5 seats but 2 extras in the boot. These usually have very little legroom and, once they are in place, there is no storage space in the boot. They can work for very short trips or if you are transporting small children but can present a problem if your friend is 6ft tall!
Christmas can be a hectic time of year and so it's a great feeling when you know you will be spending it with the people you love. Perhaps you are looking forward to seeing in the New Year somewhere special this year?
Hogmanay in Edinburgh is always a fantastic night of celebrations and 2018-2019 will be no different. There is a street party hosted by Johnnie Walker with music and street performers. A torchlight procession will create a stream of light through Edinburgh's Old Town. If you fancy a dance, why not try the ceilidh under the castle or the concert in West Princes Street Gardens where Franz Ferdinand are topping the bill.
Scotland is a beautiful part of the world so it's a great opportunity to spend a few days up there. A 7 seater car hire from Edinburgh airport from the 29/12/18 – 2/1/19 is just £262.82.** There are also plenty of bracing walks you can take in the Lothian hills to work off all the over-indulgence!
If you are not used to driving a larger car, then spend some time before you drive off familiarising yourself with the vehicle. Ensure the mirrors are set properly so that you have good visibility around you and remember that larger cars often have less power than lighter vehicles and will handle in a very different way.
* Prices for cars booked on 11/12/18 for cars rented 22nd-29th Dec 2018 ** Price for car booked 11/12/18
Recent Blogs