Our Top Ten Tips for Travel in Italy
Our Top Ten Tips for Travel in Italy
We have offers on car hire across Italy in November and December. If you are taking up one of these fantastic deals then here are some tips gathered from our well-travelled staff here at Clarify that may make your stay in this beautiful country even better.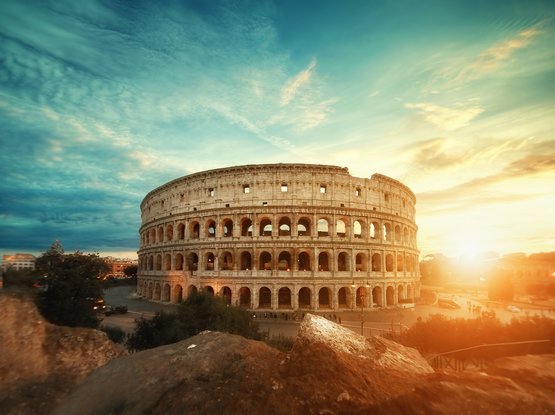 (Picture courtesy of William West on Unsplash)
Get insured: Driving in Italy is an experience! Look at taking out excess insurance with your car hire. You can get this from your car hire firm (which normally reduces the deposit you need to leave at the desk), buy a policy through Clarify. or, if you want to compare independent policies, run a quote with MoneyMaxim. Don't forget your EHIC card but also consider taking out a comprehensive travel insurance - one that will cover all the activities you have planned.
Plan ahead and pre-book any major attractions that you can. You don't want to spend your holiday waiting in queues and, for popular sights such as the Colosseum in Rome, you could be in for a long wait for tickets on the day. But don't miss the less obvious ones either! Many people flock to the cities of Rome, Venice and Florence but the walled city of Lucca or Siena, famous for its horse races, are both well worth a visit. Bologna is seriously underrated too.
Be prepared. If you are planning to visit a church or cathedral - and let's face it, there are many of them in Italy - then remember to cover up. If you are wearing a short skirt or shorts, or have bare shoulders you may not be allowed in. Many traders sell scarves at extortionate prices outside the church just for this purpose but take your own to avoid having to spend your cash.
Wear comfortable shoes. Walking around any city can be tiring and those with cobbled streets and steps can be even more so. The Italian streets can be uneven and are definitely not the place for heels. And don't forget your sunscreen and mosquito repellent - you can still get burnt and bitten in cities!
Don't waste a minute The major cities can get really crowded especially in the high summer season. Arrive early and, not only will you benefit from the cooler air but you will get to see the city in a whole new light without the hordes of tourists. Italy truly has so much to see that it's worth the early morning alarm call to grab those few precious extra hours.
Choose your restaurant wisely. Head away from the tourist sights and busy piazzas to get more for your money. Generally cafes and bars with a view tend to be more expensive. Be aware that you may be charged for the bread they put on the table. If you don't want it, just say so. Many cities have free drinking water fountains and the gelatos found in just about every town are delicious!
Know your Italian food We know what we would expect to find in an Italian restaurant here but many of those dishes are regional and may not be found all over Italy. Head to Naples for some of the best pizzas, try the risotto in Milan and most definitely seafood dishes in Calabria.
Be beach aware. Italy has some wonderful beaches and in many parts of the world we would expect to be able to take our pick, pack up our swimwear and a towel and head on over. However in Italy, whilst there are some free beaches, there are also many called lidos where you will have to pay for your pitch as it were. That could include a sunlounger and an umbrella!
It's siesta time. The days can get very hot in Italy, especially in the South, and some towns and cities still have a siesta time. This can mean that shops are shut for most of the afternoon. Don't plan a shopping trip without checking first. You don't want to drive to a city to find there is nothing open.
Keep some cash. Credit cards are a good idea for a holiday, even if you don't intend on using them. You never know when an emergency may crop up and most people will use them for most of their holiday purchases. However in many shops and bars in Italy there is a minimum spend so always make sure you have some cash on you.
Recent Blogs