What are the benefits of using online check in?
What is online check in and is it worth using?
You may have seen over the last 2 years that more and more car hire firms are introducing online check in or pre-registration. These are two different terms for the same thing, entering your details on a secure website prior to turning up to the car hire desk to collect your firm. Using the reference on your car hire voucher you log in to your booking and enter or confirm details such as your address, contact number, driving licence number and so on.
But is it really worth your while doing this before you get to the desk? After all, these are details you would usually give to a staff member when you go to pick up your vehicle. The short answer is yes. We've all been in that situation of turning up at the car hire desk and there's a huge queue and each person in front of you takes 10-15 minutes at the counter. The idea of online check in is that the time at the desk for each customer is reduced, this is possible as a lot of the information the member of staff would take and manually input to create your rental agreement is already done. This in turn allows the car hire company to have your rental contract printed and ready for you to sign and all they need to do is check your licence and identification.
A lot of companies are actively encouraging customers to complete the online check in process and it's easy to see why. In feedback we receive and in that captured by car hire firms, one of the main things that comes up time and time again is that customers do not like having to spend a large amount of time at the car hire desk. Instead, they understandably want to get on and enjoy their holiday.
By introducing pre-registration, car hire companies have come up with a solution to try and tackle this gripe and get you on the road as soon as possible. Interestingly, we have heard from a company in the last month who has decided that if customers wish to pick up out of hours filling out the online check in is a requirement. Perhaps this is the start of a shift away from taking any data at the desk and towards doing everything on secure forms online.
If you have a car hire booked with us and online check in is available, you will a section headed 'Online Check In' on your car hire voucher. In here you will be able to find details of how you can make use of this service, there is bold text which you can click to take you directly to the pre-registration page on the suppliers website. We really do recommend taking ten minutes to do this before you travel to save yourself some time once you land.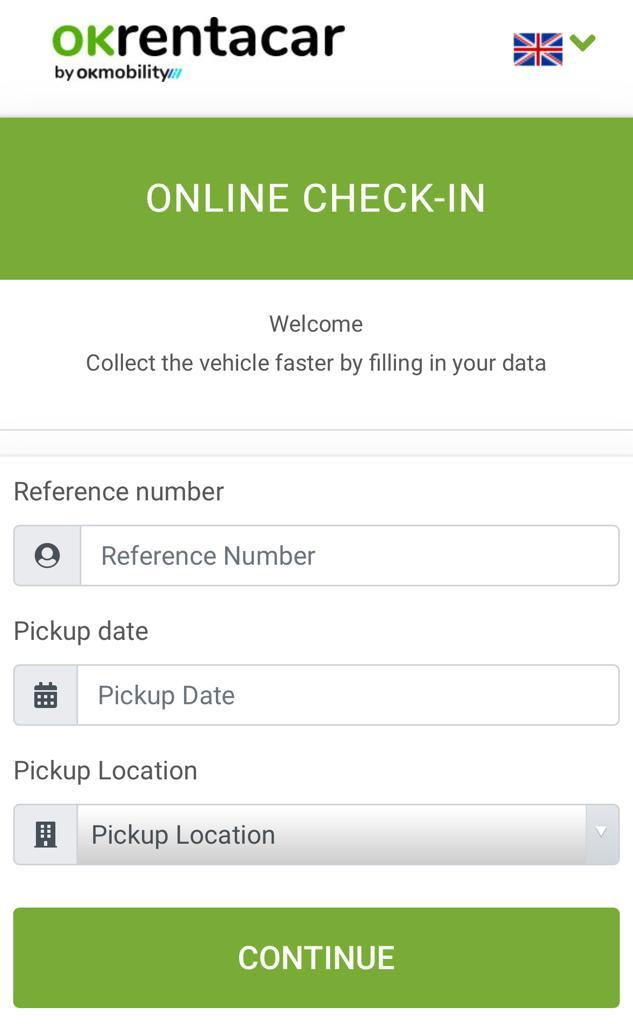 Recent Blogs