Can I Hire as a Young Driver?
Can I Hire as a Young Driver?
Here at Clarify Car Hire we often get enquiries from young drivers looking to hire either in the UK or abroad. It makes sense that those who have just passed their driving test and are looking to go away want the freedom of a hire car like the rest of us. We explore the barriers when it comes to car hire for young drivers below.
A young driver is generally classed as someone who is under 25 years old. People below this age have passed their driving tests more recently than those who are over 25. Therefore, those who are younger are considered to be higher risk drivers due to their lack of experience behind the wheel.
Young driver restrictions do differ country by country. We have car rental firms on our panel who will allow drivers to hire from 19 upwards. For example in Spain we have Centauro, OK Rent a Car and RecordGo who will allow 19 year olds to rent their smaller car groups. It is however worth noting that, whilst companies may allow young drivers to hire, they may also have driving licence conditions. For example, Centauro require drivers to have passed their driving test at least 1 year ago, whilst OK Rent a Car require drivers to have held their full licence for at least 2 years. As with any car hire, it is essential to read the terms for the rental before booking to ensure you can meet the requirements set by the company.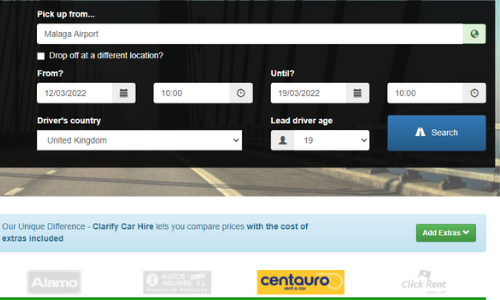 Many of our customers who are hiring a car for a family trip ask whether they can put their young driver down as an additional driver on the rental agreement. This is possible as long as the car hire firm allows someone of that age to drive but do remember that it will also mean that the young additional driver will be liable for any fees applying to those drivers under 25 years old and will need to adhere to the same rules as the main driver.
A common question is simply why are there such restrictions on ages when it comes to hiring. And it really is a simple case of experience. The younger the driver, the less experience they have and therefore the higher a risk they are considered to be by the car hire company. Firms that allow 19 year olds restrict the size of vehicle they can drive as, again, younger drivers are more likely to have experience in a compact or economy sized vehicle whereas they will have not generally had as much time in a larger vehicle such as an SUV or a people carrier.
When running a quote with us, pop in your age and we will show cars that you are able to hire at your age. We also include any young driver fees in the prices so you will be able to see exactly how much your rental will cost you. As always, do get in touch if you have any queries regarding hiring as a young driver.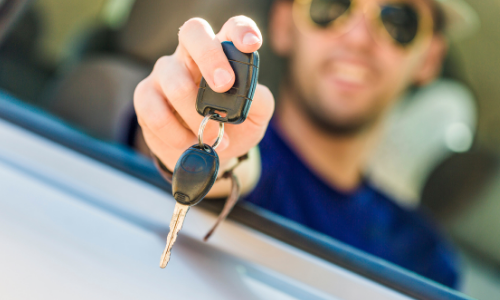 Recent Blogs