What's the forecast for summer car hire?
What's the forecast for summer car hire?
Book now to avoid soaring prices
We are forecasting that car hire will heat up this summer. With many keen to get back to travelling for their holidays and a shortage of rental cars very much in evidence, we predict that there may be some dark clouds if you leave it late to book your holiday car rental.
We cannot say this loud enough..... Book your car hire now!
For many people this is their first chance to travel abroad since the pandemic hit and understandably many are looking to save every penny and want to get the best deal they can. What we have seen in the past is customers holding off from booking until right before their trip in the hope of grabbing that cheap last-minute deal. However, the world-wide chip shortage has not just affected the private car industry but also car hire too. Rental companies have not been able to replace their vehicles and this means less cars available. We are already seeing that some airport car hire desks have run out of cars completely for the peak summer months. Almeria in Spain is one location where a lack of rental cars is leaving customers disappointed.
Prices are rising with demand so getting in now could lock in not just the car you need but also a lower price. There is a feeling in the air that prices will continue to rise.
The great news? Book with Clarify Car Hire and you have free cancellation up until 48 hours before your trip!
All popular holiday locations are seeing a massive increase in demand but many inland locations are, to some degree, able to move stock around if needed. The places that struggle to find enough cars and therefore the prices are rising at the highest rate are the island airports. Sardinia, Mallorca and Corsica are three places where car hire prices are going up steeply. We are also seeing a noticeable increase in Iceland and Sicily.
So, avoid getting left out in the rain - go ahead and book your car hire now. Here at Clarify Car Hire, all of our team members have already booked our summer car hire in order to avoid spiralling costs. If you are searching for a larger vehicle such as a 7 or 9 seater this is even more important as these tend to run out fastest.
Our top tip to find cheaper car hire this summer - use Clarify Car Hire
- Free cancellation up to 48 hours before you travel - Forecasters can get it wrong. If that lower price does come along, you can always cancel and rebook.
- Only pay a deposit to book - When you book with Clarify Car Hire you only need to pay a small deposit to reserve your car. The remainder is only paid on pick-up.
- Customer service support - Not just at the time of booking but we offer the same outstanding service all the way through your car rental.
- Compare extras - When you search for car hire with Clarify, you can compare the cost with all the extras included - from additional drivers to child seats to toll road transponders.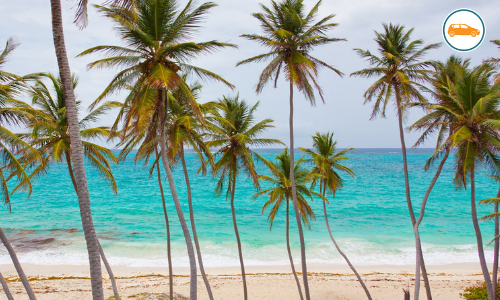 Recent Blogs