Clarify Car Hire now offer Interrent in Germany and Austria
Car Rentals with Interrent in Germany and Austria now available with Clarify Car Hire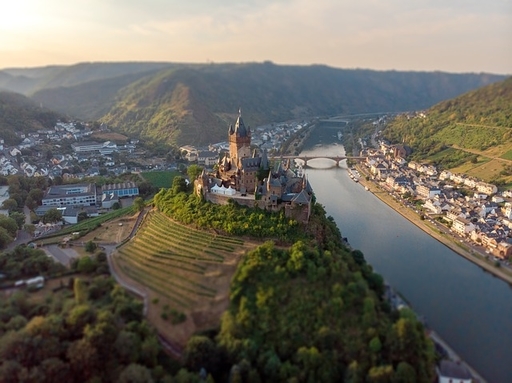 We are delighted to offer car hire with Interrent in many locations in Germany and Austria.
Interrent are a familiar name to many. They are part of the Europcar group and therefore come with the backing of one of the major players in the car hire market. Even better? In Germany and Austria they are managed locally by Buchbinder who are widely known to offer outstanding service and customer care. So, search Clarify Car Hire now and find even more options for your Germany or Austria car hire.
We offer car hire in many locations across both Austria and Germany. Whether you are on a city break, enjoying a longer holiday or visiting one of the countries on business, Clarify Car Hire now offers more choice for your car hire. Use our filters to tailor your car hire for your particular requirements.
Germany and Austria are famous for their rivers, forests, mountains and especially their castles. Hundreds of castles line the route along the fabulous Rhine and Mosel rivers in Germany. Some of these are ruins perched high up in the hills that line the banks of this popular wine region. A number of them have been rebuilt. Others such as Marksburg, have remained intact and offer splendid views and very interesting tours. All of these castles can be reached in just over an hour with car hire from Frankfurt airport or after renting a car from Bonn airport.
In the south of Germany and within Austria you can find some of the most beautiful castles and palaces. If you hire a car from Vienna airport, don't miss the Hofburg situated within Austria's capital. It is home to the world-famous Spanish Riding School as well as the country's president. Burg Kreuzenstein is also close by. This small but interesting castle has been the backdrop for several movies.
Another castle famous from cinema is the the fairytale Neuschwanstein. It was the castle from Chitty Chitty Bang Bang and is one of several fabulous palaces and castles commissioned by King Ludwig II. Others include Herrenchiemsee and Schloss Linderhof. These are all not too far from the Germany and Austria border and within easy reach using a hire car from Munich airport.
Interrent provide cross-border car hire from pick-up locations in Germany and Austria. With 8 countries bordering Austria and 9 countries sharing a border with Germany, this is good to know! If you are planning a car hire which takes you into another country, you should always seek permission from your car hire company first and there may be cross-border fees applicable.
Try Clarify Car Hire today to find your ideal car hire in Germany or Austria.
If you have any queries contact us on 0330 222 0369 and we will be delighted to assist you.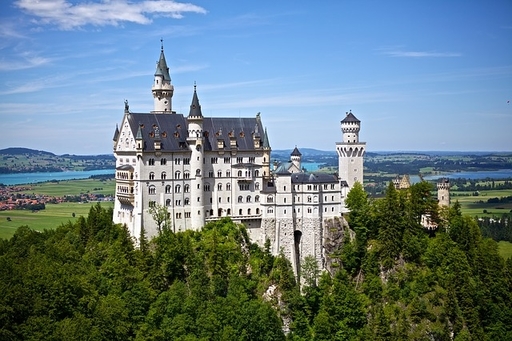 Recent Blogs