Looking for a specific make or model for your car hire?
Looking for a specific make or model for your car hire?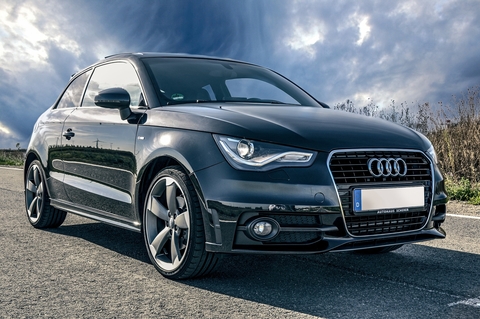 Clarify Car Hire can help you find the guaranteed model that is just right for your trip
Hiring a car is a big part of many holiday plans so getting it right is essential. There are several reasons why picking a particular brand or model may be crucial to your car hire plans from simple preference to necessity. If you are looking for a guaranteed model for your car rental then Clarify Car Hire may well be able to help.
For some, car hire can be a daunting experience but knowing exactly which car you are getting can take some of the worry away. Perhaps you want to hire a car that is the same make and model as the one you drive at home? Even being able to hire a car which is the same make, or just very similar can be reassuring. If you are familiar with the car you will be driving, you are more likely to have a relaxing time whilst on your travels.
When you are off on holiday, you want to make sure that everything goes smoothly and that includes your car hire. You will most likely be travelling around with far more luggage than you would on a normal basis so you will want to be certain that the car you drive away is going to have adequate room. Some vehicles may have luggage space which is more suitable for storing unusual shaped items such as skis or a pram. Some may even be able to transport wheelchairs without needing to collapse them.
Or it could be that you need extra seats. There are some models such as the Ford S-Max which are often displayed as a 7 seater. Although they do have 7 seats, the rearmost pair have very little legroom and could be extremely uncomfortable for an adult or teenager on a long journey. Opting for a guaranteed vehicle, you can have the reassurance that you are going to have a car which can easily fit all your passengers – a 7 or 9 seater which really is just that.
Sometimes the features or design of a car can be important. When you have young children or less able passengers, then sliding doors can be really helpful. The wider access is great for strapping the kids into their car seats or assisting the elderly out of the car. And in tight car parks sliding doors can mean that there is no swinging door to damage the car parked next to you!
You may be hiring a car for a special occasion. Whether that is for personal reasons such as a family wedding, or you need to transport important clients around for your business, having the right look can be a big factor. Luxury models can be hired on a guaranteed basis so when you arrive at your location you can arrive in style!
Clarify Car Hire offers guaranteed makes and models of car in a wide range of locations. Perhaps you are looking for the ideal car for a popular holiday location such as Faro or Malaga, or a car to explore the beautiful destinations of Dubrovnik in Croatia or Keflavik in Iceland. Clarify Car Hire can even offer guaranteed models as far away as Auckland in New Zealand.
Guaranteed models are unfortunately not available in all locations just yet but, don't worry, Clarify are working hard on it!
Run a quote with Clarify Car Hire and select the guaranteed models filter on the left-hand side to find what is available where you are heading. If you have any further questions or would like more assistance then our customer service team are on hand to help. Give us a call on 0118 4671530 or contact us using the online chat facility via our website.
Recent Blogs