Car hire in South Africa – All the answers to help you find the best car hire deal for you
Car hire in South Africa – All the answers to help you find the best car hire deal for you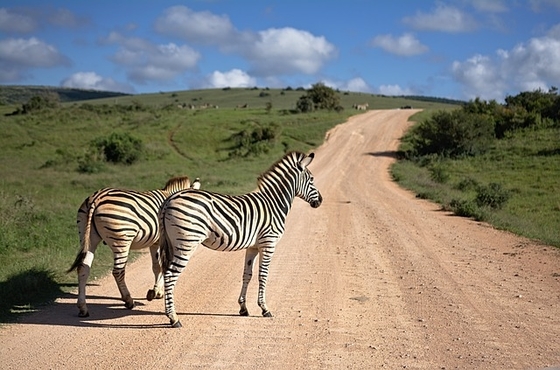 South Africa car rental guide with all you need to know
In our guide we talk you through all the tips for finding the best South African car hire and how to avoid the pitfalls. We also explain how Clarify Car Hire can help you find the ideal car hire package.
What is the best car hire in South Africa?
There is no straight answer to this question. For some people it will be the cheapest. For others it will be the quality of the car they are given. Many renters want a car hire company that provides a fast service, a rental that accepts a debit card or one with a low deposit. The answer lies in finding the best fit for your needs. Our unique filter system helps you do just that.
Does car hire in South Africa come with all the insurances I need?
The majority of car hire packages in South Africa will come with the main insurances included – in the same way as in Europe. These insurances are Collision Damage Waiver, Theft Protection and Third Party. As with all car hires, we would always recommend that you check whether these are included before you book. All car hire in South Africa with Clarify Car Hire comes with these main insurances.
Can I buy extra insurance for my car hire in South Africa?
Many of the car hire companies available through Clarify Car Hire offer packages which include additional insurance options such as an excess waiver or cover for the glass and tyres. These can often be used to top up a 'standard' package. You can also opt for an independent excess reimbursement policy from Questor at the time of booking with Clarify.
Is car hire in South Africa safe?
As with any cities across the world, if you are driving within large built up areas you should be aware of your surroundings. Having a GPS can prevent you from getting lost. Your car hire company can also often provide local knowledge which can help you, particularly when it comes to the wildlife! Compare car hire with the cost of a GPS included with Clarify Car Hire.
Can I take my South African rental car across a border?
Most car hire companies will allow this but usually there is an associated fee. A number of rental firms will not permit their hire cars to be taken into Zimbabwe. Check your car hire company's terms and conditions.
How old do I have to be to hire a car in South Africa?
The great news is that you can hire a car from 18 years old and some companies do not even charge a young drivers' fee! In South Africa they also drive on the left, so it can be a much easier experience for young hirers from the UK.
Are hire cars allowed in Kruger National Park?
This is dependent on the individual car hire company's terms and conditions but in the majority of cases, it is. You will need to stick to the designated routes of any national park as, if you drive off the public highways, you are likely to find any insurances will be invalid and off-road you are far more likely to damage the car!
Do I need an international driving licence to hire a car in South Africa?
The driving licence requirements are determined by the car hire companies and these can vary. It is a good idea to apply for one though - especially if your licence is not in English - as it does mean you will have the widest choice of options for your rental.
What is the cost of car hire in South Africa?
Prices vary depending on when you book and what car hire package you choose. The great news is that with Clarify Car Hire you can tailor your car hire to fit your needs. Quotes will include all the extras you select in the final cost of your hire.
SUVs are an extremely popular choice for driving on the bumpy roads in South Africa. Choose your preferred type of vehicle, add in your extras such as a GPS or use the filter to reduce your excess liability – this is car hire your way. We will show you the companies that can offer the car hire you are looking for.
Compare prices for car hire in South Africa today with Clarify Car Hire.
If you need any help with your booking then our friendly customer service team are here to take your call on 0330 222 0369 or, alternatively, contact us via our online webchat service.
Recent Blogs