What will the car hire trends be for 2022?
What will be the Car Hire Trends in 2022?
2021 has certainly been an interesting year for car hire and travel. At the start of the year, travel was still a no go due to COVID-19 and its variants. After a lengthy lockdown in the UK we began to see the world opening up once again to travel.
Throughout the pandemic, car hire firms had significantly reduced the size of their fleets as the general market rule is that cars sat on the forecourt instead of being hired out costs money. The covid crisis had led to a nervousness from firms when it came to increasing the numbers of vehicles, they didn't want to get too many and have some sat unused on the forecourt but they didn't want to get too few that they didn't have enough to be able to supply customers.
Fleet levels and concerns surrounding it is a theme we have seen continue throughout 2021. When rental companies did go to increase the level of cars they found there was a car microchip issue. Currently, we are suffering a worldwide shortage of car microchips, with manufacturers unable to make vehicles without these production has significantly slowed. Dealerships are prioritising selling the cars they do have to domestic customers such as you and I over car hire firms and as a result rental businesses are losing out.
So, we in some ways end 2021 as we started it. Worldwide there are smaller fleets than 2018 and 2019. We have heard from a number of our partners who have orders in with car manufacturers but are yet to receive their delivery and are not sure when they will. This is set to continue throughout 2022 and potentially into 2023. The message of booking early is as important as ever, with a reduced number of cars the closer to your date of travel, particularly in peak times such as school holidays, the bigger the likelihood is that the prices will increase. And again, even more so with bigger cars such as 7 and 9 seaters which the companies tend to hold less of these in normal times let alone now.
Moving away from fleet sizes, another growing trend is likely to be the availability of debit card car hire. This has been increasingly demanded by customers, we currently work with a number of car hire companies (particularly within Europe) who will happily accept debit cards for both payment and security deposits when the rental businesses own excess insurance is taken. As popularity for this way of hiring grows, other firms have been looking at ways in which they can also implement this system and be able to accommodate more customers. We will continue to advertise the companies who do accept debit cards and as the number of those grow we will add them to the list and let our newsletter subscribers know, so watch this space over 2022!
On a similar note, low deposit and no deposit car hires are something that rental companies are continuing to roll out. This stress and worry free way of hiring is great for customers who don't want to leave a large amount of money preauthorised on their credit card whilst they are renting. To get a low or no deposit you will have to take the car hire companies own excess insurance, the coverage of this excess insurance can vary from just covering the excess to covering additional areas such as the tyres, wheels and underbody and including extended breakdown policies. Due to this it is always worth having a read of the terms of the hire and considering the independent top up policy we sell. A lot of the companies that we offer on Clarify Car Hire do already offer low and no deposit hires but keep an eye out over the next year as more expand their offering and others continue to be able to decrease that deposit you need to leave at the desk.
At the moment it is difficult to see that there will be many other significant trends through 2022. Many car rental firms will be looking to serve customers as best they can with the challenging levels of fleet they have. It is likely we will see more innovation and creation in 2023 as the market hopefully settles in our post-COVID world but as ever we will continue to keep you in the know with all the latest news in the car hire world.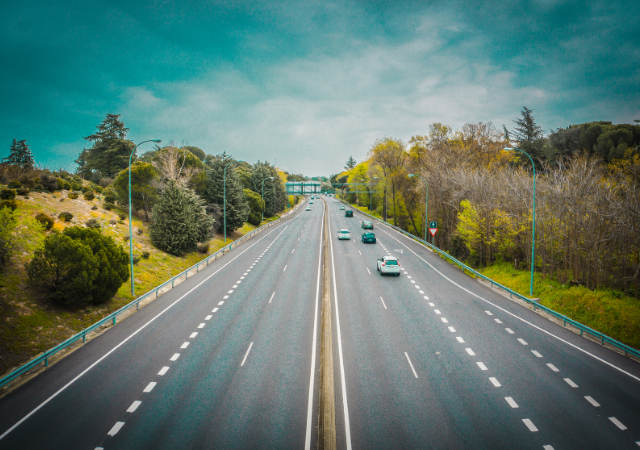 Recent Blogs