Discounted Centauro rates for Greek car hire and debit card car hire
Customer favourite Centauro now offers car hire and debit card car hire in Greece!
Don't have a credit card? We can now offer you car hire in Greece
Centauro Rent-a-Car was established in 1973 in the tourist hotspot of the time, Benidorm. It has in recent years expanded its coverage to Portugal, Italy and as of 2019, Greece.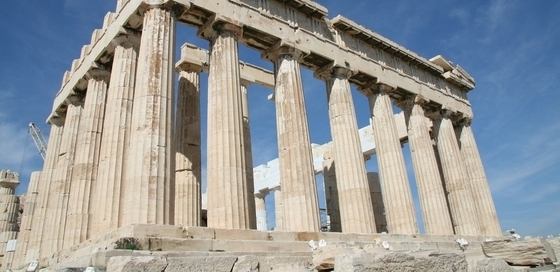 We consistently hear good comments about Centauro from our customers (and staff). Centauro offer great mid-range prices and you can expect a reasonably new vehicle as they replace their fleet approximately every 7 months.
Centauro offices are now open in the following mainland locations:
And on the Island of Crete:
All of the above locations are off-airport and are served by a courtesy bus and journeys are usually just a short drive away. A Centauro representative will meet you on your arrival at the airport and take you to your courtesy bus pick up point.
At Clarify Car Hire we like to make your trip as simple as possible. We provide any destination-specific tips to help you when picking up your car on the booking page. We also add in any charges for additional equipment when you book so that you can clearly compare your car hire with the cost of those extras included.
The great news is that this means that we are now able to offer debit card car hire in Greece! Customers who wish to pay for their rental in Greece can do so by selecting Centauro's SMART Insurance package – you will also be required to leave a 300 euro deposit on your debit card on arrival at the desk.
You can search for and book car hire in the above locations from today but cars will be available for pickup from the following dates:
Athens - 02/04/19
Chania - 03/04/19
Thessaloniki - 09/04/19
Heraklion - 10/04/19
Recent Blogs