Why consider No Excess Car Hire
Why consider No Excess Car Hire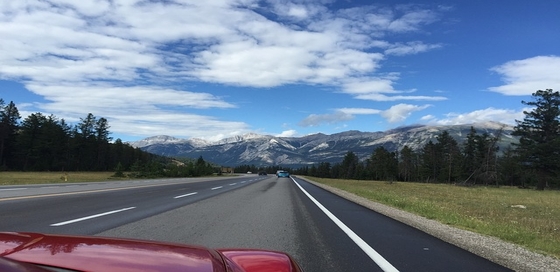 There are a number of reasons why more and more people are choosing zero excess car hire
When you hire a car that has the main insurances of Collision Damage Waiver, Theft Protection and Third Party included you will normally find that there is an excess on the first two of those insurances. The excess is the first part of any claim that you would be liable for. Occasionally car hire is offered with no excess and sometimes you can choose to purchase an excess waiver through the car hire firm.
A growing number of our users are currently opting for the no excess route with almost one in four hirers now opting for cover from the desk. We explain their reasons…
So why might you consider either of these options?
Just because you don't want any worry about what will happen in you are involved in an accident. Make sure the full waiver will cover both the excess and areas such as the tyres, wheels under body and roof and then relax. You know that if you do have an unfortunate incident you will, providing you have operated the car within the normal terms and conditions, be able to just hand it back at the end of your hire and walk away.
To avoid a large pre-authorisation amount
If you have just the one credit card, you may be reluctant to have a large sum pre-authorised on your card. If you are using that same card for all your other holiday expenses, you might want to make sure you do not exceed your credit limit.
If you need to pay using a debit card
With debit card car hire, the car hire company may insist that you purchase their in-house excess waiver as you do not have a credit card on which they can pre-authorise an excess. You may still be required to leave an imprint of your debit card for a security deposit.
To sidestep the claims process
If you damage the car and there is an excess you have to pay, there will be paperwork to fill out. With an independent excess reimbursement policy you would have to go through the claims process to retrieve any funds you have paid out. An excess waiver bought at the desk allows you to drop back the car and avoid any hassle over forms.
May be compulsory for newer or more senior drivers
With a large number of companies younger and less experienced drivers will have to purchase the excess waiver at the desk. This is also the case for a few companies where the driver is over a certain age. This is due to the risks involved with these drivers.
Purchasing after you have collected your car
Excess reimbursement policies can never be purchased after the car has been picked up. If you already have the vehicle in your possession and become concerned about the excess liability, your only option would be to approach the car hire company about taking out their excess waiver.
When hiring specialist or higher value vehicles
There are certain conditions for taking out excess reimbursement policies. These can include the age of the car and its value. If it falls outside of these conditions then you would have to consider the waiver at the desk if the excess level is a concern. Specialist vehicles such as the Mini Mokes which many choose to hire in Barbados are also not eligible for excess reimbursement policies.
There are some other considerations when it comes to zero excess car hire.
Remember, as we mention in point 1, some companies do still hold you liable for damage to areas such as the wheels, glass, roof and undercarriage. Towing, lost keys and misfuelling may also be your responsibility.
Car hires with zero excess may still require a security deposit to be left at the desk to cover areas that fall outside the CDW or theft parts of your cover. These are, however, usually much smaller than the excess levels. Excess liabilities can often be reduced as well as removed through policies bought at the desk.
Read all the terms and conditions of a car hire carefully as some types of damage may be considered negligent and therefore, if this was to occur, you would have to pay.
The cover provided by the car hire companies is a waiver and not an insurance therefore they are not regulated by the Financial Conduct Authority.
Recent Blogs