Costa Rica – Champion of the Earth
Costa Rica – Champion of the Earth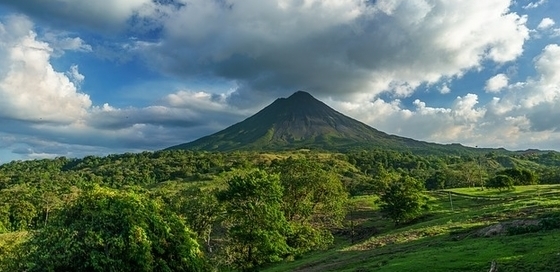 Enjoy a greener holiday with car hire in Costa Rica
In September 2019 Costa Rica was named 'Champion of the Earth' by the United Nations. This is a well-deserved award for a country whose years of hard work have led to improvements in their ecology and natural environment. There has, as a consequence, been a boom in eco-tourism and by hiring a car in Costa Rica you too can enjoy the many adventures on offer.
Costa Rica has been working on reversing many years of deforestation and now the country is back up to 50% forest. There are a vast number of plant and animal species which make the forests of Costa Rica their home. In fact, 5% of the world's biodiversity is here. Incredible when you consider it is not a particularly big country! Enjoying the wildlife and the forests is one of the highlights of a trip to this island nation.
Ziplining is a popular activity. Sail through the trees with a bird's eye view of the sensational surrounding scenery. From up there you will have amazing views across the forests, spot volcanoes in the distance and, if you're lucky, catch a glimpse of any number of the over 400 species of birds. For those who would prefer a more sedate passage, there are cable car routes too. These allow you more time to take photos and admire the environment as you pass through.
Prefer hiking to flying? There are many routes to choose from – from beginners to experts – and many of these hikes include high walkways so you can still benefit from those spectacular views. With 26% of their land protected in Costa Rica, there are strict rules about straying off paths and into the forests. You can obviously choose to hike alone but a guided tour is probably the best way to find out about the local ecology and way of life.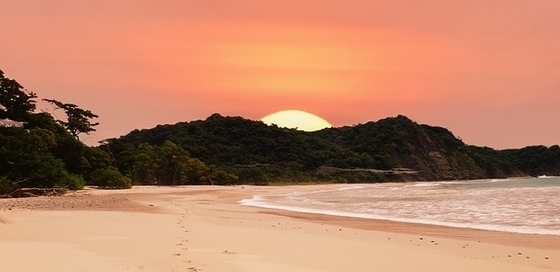 Costa Rica aims to be run completely on renewable energy by 2030. By this point 70% of buses and taxis should be electric too. The vast majority of the energy produced in Costa Rica is from hydroelectric power. Water sources also provide plenty of adventure too. Have a go at kayaking on the rivers, tubing with the currents or whitewater rafting on the rapids. And that's only inland!
The coasts around Costa Rica offer some sensational beaches. Take to the water for windsurfing, diving or paddleboarding. And, if you're all worn out from all the daring exploits, a good book and a sunlounger are definitely the way to go! Costa Rica introduced the beach clean-up programme – now a worldwide event – over 40 years ago so you will find the beaches in excellent condition.
Flights are direct from London to the Costa Rican capital San Jose, and flights also go from Manchester airport. Pick up your hire car from San Jose airport and discover a holiday where the local ecology and environmental welfare are at its heart.
Recent Blogs