Cross Border Car Hire - With Clarify it's simple!
Cross Border Car Hire - With Clarify it's simple!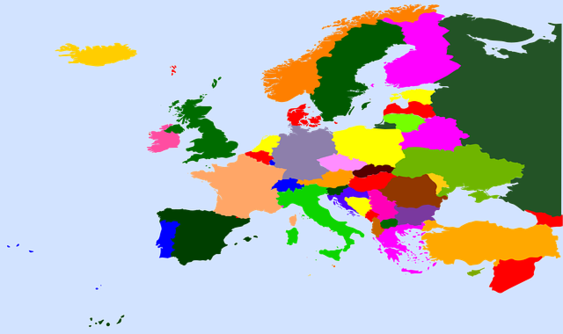 Find car hire which allows you to take your rental car into another country and compare prices today
Car hire gives you independence on your holiday. Adding the cross border option to your car hire opens up fresh opportunities. You can travel further afield, explore more destinations and unlock new adventures. If your travel plans include crossing over a border into another country, you must always have permission from your car hire company before you set off so ask at the desk if you haven't already organised it. Cross border car hire will almost certainly incur an additional fee and these may vary depending which country you are entering.
Clarify Car Hire make it easy to find cross border car hire.
Select the cross border filter and your car hire quotes will only show companies which will allow you to take your rental car into another country. The charges for this service will also be shown so you can make a direct price comparison of the companies available. These fees are normally paid at the desk when you collect your vehicle. You can also check which countries you are permitted to drive in by clicking on the 'View Terms' button on your quote.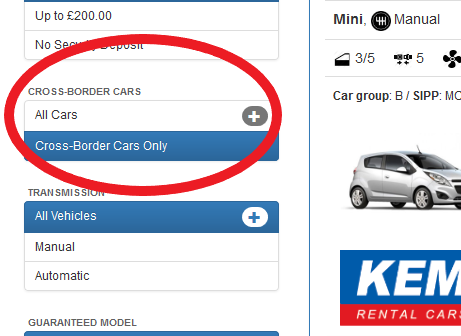 Crossing borders between countries within Europe - such as between Austria and Switzerland, or Germany and France - is extremely common and apart from paying any cross border fees, it is likely to be really simple to arrange. One crossing which is becoming more and more popular in Europe is between Croatia and Montenegro. The coastline between Dubrovnik in Croatia and Kotor in Montenegro is stunning and a road trip here is a fantastic idea. Cross Border car hire is available between Croatia and Montenegro through Clarify Car Hire.
If you are travelling to Cyprus and wish to travel between the North and South parts of this beautiful country then there are some special considerations. Not all companies will allow the crossing but Kem Cars through Clarify Car Hire do offer this service. However, when taking your hire car into North Cyprus you do have to take out additional insurance cover. The insurance provided by the car hire company will not be valid for travel in North Cyprus so it is necessary to take out independent collision damage waiver (CDW) insurance for your vehicle. Policies are available through our sister site MoneyMaxim(link to MM).Third party insurance will need to be purchased at the border.
Driving between the Republic of Ireland and Northern Ireland is also going over a border and, although the majority of hire companies will certainly allow it, the additional fees for cross border car hire will still apply. You will also still need to ensure that you have sought permission from your car hire company before travelling between the two.
If you need help with arranging your car hire, whether you are visiting one country or more, then our customer service team can be reached on the telephone 0330 222 0369 or via our online webchat - Just click on the blue button at the bottom of the page.
Recent Blogs