Discover car hire your way in Faro and Madeira
Discover car hire your way in Faro and Madeira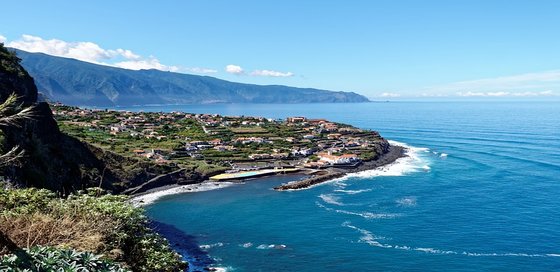 We give you the tools to put together the best car hire deal for you in Faro and Madeira
Portugal is always one of the top choices for holidaymakers and two of the most popular destinations within this beautiful country are Faro and Madeira. Both locations offer a wealth of attractions for visitors and with Clarify Car Hire you can also find your ideal rental vehicle too.
Madeira Car Hire
Madeira is actually a group of four islands just off the north west coast of Africa. The capital Funchal is on the main island of Madeira. There are activities to suit all tastes on the island from adventurous paragliding to the calmer whale watching. A must for Madeira is Levada walking. The Levadas are channels that were originally built to transport water from the more humid north to the drier south. There are over 1400km of them spread over Madeira with Levada walks to suit all tastes. Whichever you choose, car hire is the perfect way to get you there.
Faro Car Hire
Faro is an interesting city in its own right, with ancient walls, a charming shopping area with plenty of delightful cafes and many splendid beaches nearby. However, many visitors use Faro as a gateway to the rest of the Algarve, picking up their hire car at Faro airport and driving on to their holiday destination. Faro is within easy reach of resorts such as Albufeira along the south coast of Portugal.
Clarify Car Hire enables customers to put together the car rental package that is right for them. We have filters to help you narrow down your search.
New Car Hire in Portugal
We can help those wanting to make sure they get the latest model when they hire a car, as our service is unique in allowing users to filter by the age of car. This makes it easy for those wanting to ensure they get a new or nearly new car, either from companies who only use the newest cars, or have contracted with Clarify Car Hire that they will supply our users with the newest cars in their fleet.
Debit Card Car Hire in Faro
In Faro we have identified suppliers who are happy to accept debit cards. This might require locally bought excess protection to be purchased, or still require the deposit to be left using a debit card, but this allows those who do not have a credit card to rent a vehicle in the Algarve.

Young Drivers Car Hire in Faro
We specialise in finding car hire companies who will look after younger drivers, so have companies happy to hire to those who are 18, 19 or 20. Whereas many firms dictate that drivers should be 21 or older we go lower! And, of course all prices we quote are inclusive of all younger driver fees.
Additional Drivers in Faro and Madeira
A huge advantage of using Clarify is that if you want any extras we add in the costs before you compare – so you are getting a fully inclusive price rather than having to do a lot of mental maths to calculate which deal is actually best for you. If you are looking for an additional driver this means you can see if the 'free additional driver' is the best deal for you or whether paying another, cheaper company gives you the best overall deal.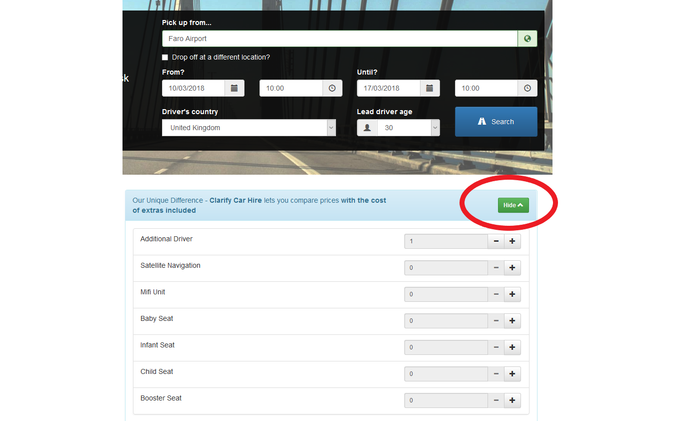 In all it's fair to say that whatever your circumstances Clarify Car Hire is the place to compare car hire prices in both Faro and Madeira.
Recent Blogs