We can offer car hire to 18 and 19 year olds in Spain
We can offer car hire to 18 and 19 year olds in Spain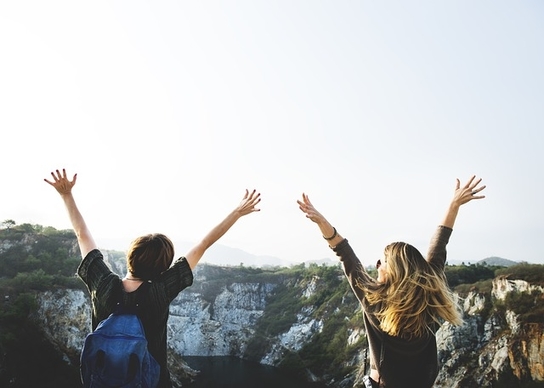 Younger drivers wanting car hire in Malaga or Ibiza can discover car rental to fit their needs
Spain is a favourite destination for young people. Graduation celebrations, exams over or just looking for a relaxing time away with your mates - a holiday in a resort such as Malaga, Ibiza or Alicante is a fantastic break no matter what the occasion. But can you hire a car in Spain if you are under 21?
The answer is yes you can and through Clarify Car Hire we currently have four companies who will hire cars to younger drivers – one from the age of 18 and three Spanish car hire companies who will hire to 19 year olds!
Most car hire companies are able to offer car hire if you are aged 21 or over.
If you are under 21 years old and want to hire a car in Spain, there are a few points to consider:
Destination
Car hire for younger drivers is not available at every location in Spain. If hiring a car is something you want to be able to do, it is worth doing your research before you book your holiday. Olecar, for example, provide car rental for younger drivers in cities such as Barcelona and Madrid. Firefly, OK and Amigo Autos can offer car hire to 19 year olds in resorts such as Malaga, Alicante and Majorca.
Driving Licence
Even though several companies will hire to younger drivers, there will also be a minimum requirement when it comes to the driving licence you hold. You would need to have held your licence for at least a year – and several companies insist on two years. So, if you are 18 and only passed your test 6 months ago, unfortunately you are unlikely to be able to hire a car.
This driving licence requirement will apply no matter what age you are. Even when you are 25, if the car hire company states that the licence must have been held for 2 years, you will need to satisfy this requirement too. Some companies, such as MoCar, will levy a fee to those who have only held a driving licence for a short period regardless of age. Always check the driving licence needed for the car hire before you book.
Young Driver Fees
Almost all car hire companies will charge fees for younger drivers – commonly this is up to and including the age of 24. Young driver fees can significantly increase the cost of your rental. With Clarify Car Hire, our quotes include these young driver fees if you list the lead driver's age as under 25, so you can make a true comparison of the prices of car hires that are available to you.
Debit Card or Credit Card?
Most car hire companies will expect hirers to have a credit card which can be used at the desk. This is because most car hires come with insurance which has an excess that you would be liable for. The excess is blocked off on the credit card to ensure that you will have the funds available should you damage the car whilst it is in your care.
If you do not have a credit card then there are several companies available through Clarify Car Hire who can provide car hire in Spain using a debit card. This normally requires purchase of the car hire company's own excess waiver or premium package. Select 'Debit Card Only' from the Payment filter options when running a quote with Clarify Car Hire and this will tailor the results for you.
Run a quote today for young driver car hire in Spain. If you have any questions about booking car hire in Spain, our friendly customer service team are on hand with the answers. Call us on 0330 222 0369 or use our online chat service available at the bottom of the page.
Recent Blogs