Compare Car Hire in Greece - From budget to premium rentals
Compare Car Hire in Greece - From budget to premium rentals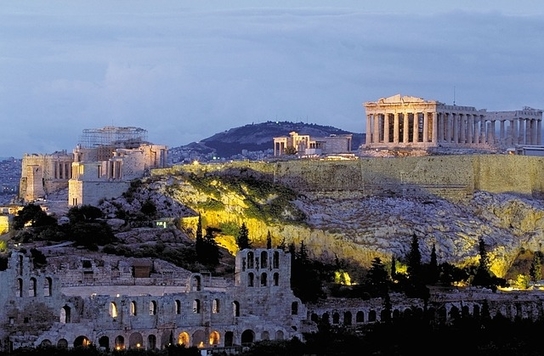 Looking for car hire and need help? We make it easy to book car hire in Greece
Greece is one of the most popular destinations for travellers. It has the perfect mix of glorious weather, fabulous beaches, interesting history and wonderfully welcoming people. And if you want to add in great value car rental - look no further than Clarify Car Hire!
Our car hire service gives you the opportunity to discover the car hire that fits in with your holiday to Greece.
Want a car hire company in Greece that provides high quality cars as well as great service? We feature premium companies such as Enterprise and Europcar. Our car hire quotes show you whether a company is a premium, mid-range or budget company and we describe what kind of service you can expect from them.
Looking for the cheapest price for Greece car hire? Our prices reveal all. We don't hide any car hire costs so you really understand which car rental quote for Greece is lowest for your needs. Budget suppliers such as local company SurPrice can offer really competitive prices. And with Clarify Car Hire we only ask for a small deposit when you book.
Need to make sure your rental car is what you are expecting? We have a number of filters when searching for car hire in Greece which allows you to narrow down your results to those cars which are suitable for your holiday. Choose your type of car, ideal pick-location and include optional insurance products if you wish.
Would like to make sure you have the right car and insurance for your car rental in Greece? Whether you are planning on taking the car on a ferry, booking a one-way hire or you would like to reduce the excess - Clarify can help and our team are on hand to assist with any queries. The Clarify Car Hire customer service team can be contacted by telephone 0330 222 0369 or via the online webchat.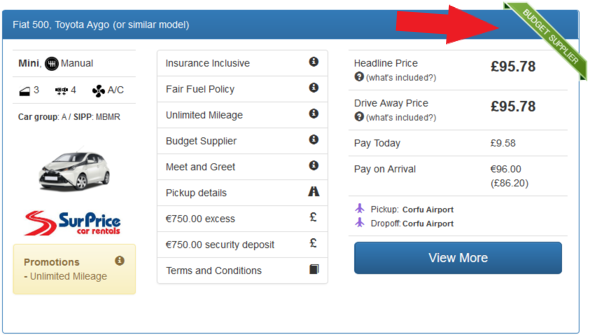 Recent Blogs