How much will Sand, Ash & Gravel Insurance cost with Iceland Car Hire?
How much will Sand, Ash and Gravel Insurance cost with Iceland Car Hire?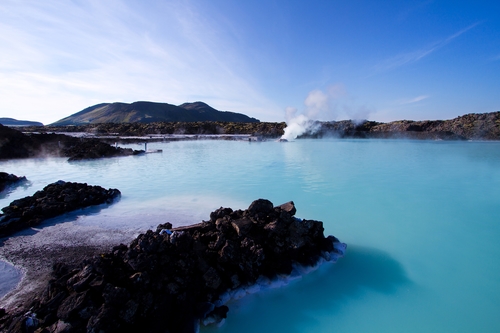 We can show you car hire with insurance included to cover you for driving in Iceland
Iceland is a magical country. Magnificent waterfalls, glaciers, mountains and fjords all combine to create some of the most spectacular scenery in the world full of hidden crevices and undiscovered secrets. A convenient way to journey through this extraordinary landscape is with a hire car.
However, the unique terrain in Iceland means extra protection may be necessary to prevent being left with a large repair bill. The volcanic nature of the country and the many uneven roads lead to cars being more vulnerable to damage from sand, ash and gravel. Sandstorms, loose gravel, ash as a result of volcanic activity can play havoc with the paintwork and engine of the car.
Many car hire companies can offer additional insurance to cover you for any damage caused by the road or environmental conditions but the cost of this is usually not part of any car hire quote. Often it is not until you arrive at the car hire desk that you discover how much you will have to pay.
The special filter available with Clarify Car Hire enables you to find the true cost of your Icelandic car hire with this additional protection included so you can make a fair comparison. When you run a quote for car hire in Iceland, this filter option will automatically appear. You can choose whether to compare car hire prices with or without sand and ash insurance.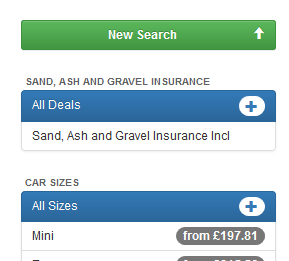 Damage from sand, ash or gravel can sometimes be excluded from the Collision Damage Waiver cover that comes with your hire car. In these circumstances, without the additional insurance, you would be liable for all costs of repairs caused by these elements. The advantage of buying a policy through your car hire company is that, should your car be damaged by sand or ash, it will be sorted directly by the hire firm leaving you to enjoy your holiday without worrying about a bill.
Iceland's magical qualities are at their height during the Midnight Sun months. If you wish to see the brightest sunlight at midnight in Iceland then aim to visit the country between mid May and mid August. At its peak there are 24 hours of daylight.
If you can't wait for the Midnight Sun, the Northern Lights may be enough to charm you. Although more elusive than the Midnight Sun, the Northern Lights are more likely to be visible in Iceland from September to the middle of April making Iceland an all year long attraction.
Recent Blogs