Remarkable Italian Road Trips
Incredible Italian Road Trips
Italy is a beautiful country with so much diversity and beauty. Not only is the landscape amazing, the people are warm and welcoming, the food and wine is also a definite plus! A great way to explore is via road trip, you can create your own itinerary and decide exactly where you want to visit. You also don't need a great deal of time to see a large amount. We've rounded up our favourite road trips for you below:
The Dolomites
There is so much to explore in the beautiful Dolomites, it is certainly one of the most breathtaking mountain ranges in the world. Most road trips require between 4 and 7 days depending on how often you would like to stop.
The Great Dolomites Road weaves from Bolzano to Cortina d'Ampezzo and passes the green of the valleys like Val di Fassa and magnificent peaks such as Passo Pordoi. This is a great road to base your trip around. You can add locations prior to joining the Great Dolomites Road as well as after should you want to extend your trip.
The nearest airport with a large number of international arrivals is probably Venice Treviso Airport, you can find car hire here. Depending on the time of year you are travelling you may need to look at including winter tyres in your hire which can be found here.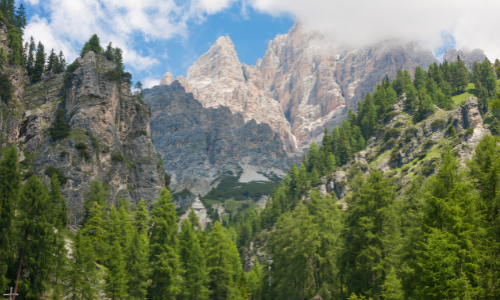 The Amalfi Coast
It is popular with many for its striking coastline and villages but it certainly is worth a visit. Starting in Sorrento and ending in Salerno will take you through Positano, Ravello and Amalfi. It's worth building in time for stops on this drive as there are hiking routes a plenty which give you an even more exceptional view.
The driving can be challenging at points with narrow roads next to steep cliffs but it is truly worth it for the breathtaking sights to take in. The easiest airport to fly into is Naples and car hire can be found here.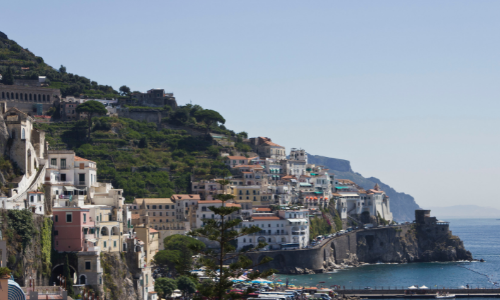 Tuscany
For a longer trip, Tuscany is well worth consideration. The landscape is incredible with rolling hills, tree lined estates and beautiful towns. The Chiantigiana Road is a popular choice as it links Florence to Siena and travels through the Chianti Classico wine region. If you're a fan of an Italian wine, you may find yourself in paradise here! Just make sure you plan ahead if you are going wine tasting so you can enjoy the offerings without driving.
You can continue on this trip to eek it out longer by adding towns such as Val d'Orcia and Orvieto. Along the way you'll find more vineyards and incredible views.
For car hire from Florence click here.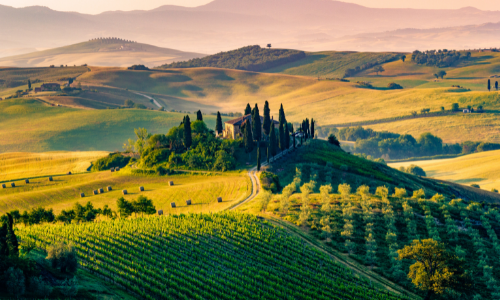 Recent Blogs