Italy car hire - We can help take the sting out of high excess charges
Italy car hire - We can help take the sting out of high excess charges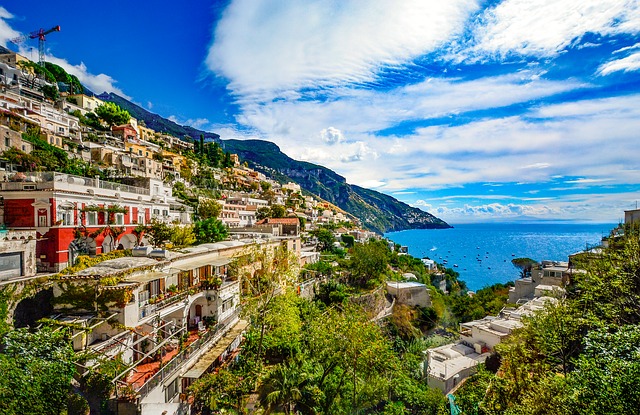 No theft excess waiver at the car hire desk? Independent car hire excess insurance may be the perfect solution
Italy is one of the most popular holiday destinations for UK travellers and it is easy to understand why. With plenty of culture, history, beaches, warm weather and of course delicious food Italy has something to appeal to everyone. It is also easily accessible with flights leaving several times a day from all the major UK airports to numerous locations within Italy.
When you get there, you may well be hiring a car for your onward journey and, if so, we would recommend considering independent car hire excess insurance. The excess levels on car hire in Italy can be much higher than other parts of Europe but they can be particularly high in the south of the country. Usually you can purchase an excess reduction policy at the desk but in Southern Italy these additional options are sometimes only available to cover the damage aspect leaving you vulnerable for the entire excess amount in the case of theft.
The reason for these higher excess levels in Italy and the absence, in some cases, of an excess reduction policy at the desk is that car theft is unfortunately fairly common in the south of the country.
Cities in northern Italy have long been popular with tourists from all over the world. Milan, Florence and Rome frequently appear on lists of the most visited European cities however cities in the south such as Sorrento, Naples and Messina should not be overlooked.
Naples is a vibrant, busy city and those behind the wheel should take care as driving conditions can be a bit chaotic. However, visitors will be rewarded with a chance to take in the Piazza del Plebiscito and the castle Maschio Angioino. There are plenty of day trips possible from Naples with your hire car including to Mount Vesuvius, Pompeii or Reggia di Caserta, often described as the Italian Versailles.
The Amalfi region to the south of Naples has an outstanding coastline with dizzying cliffs, pretty beaches and quaint fishing villages. Sorrento lies on a tip of land jutting out into the Gulf of Naples. This commanding town sits on top of the cliffs offering amazing views.
Make a beeline for the heel of Italy to visit some homes quite unlike any others. In Alberobello you will discover whitewashed stone huts with roofs shaped like a cone called trulli. These date back centuries and there is a museum showing how people lived around the time they were originally built. The cave dwellings of Sassi di Matera are thought to be one of the first human settlements in Italy.
The wonderful cities of Palermo, Catania and Messino are all on the island of Sicily. You can catch a ferry to the island from Genoa or Naples. Always check with your car hire company that you have permission to take your vehicle on to the ferry before you travel and that you have sufficient insurance to cover your hire car on a ferry crossing
When booking your car rental with Clarify Car Hire there is the option to purchase excess insurance with Insurance4carhire, or alternatively run a quote via the car hire excess insurance comparison service on our sister site MoneyMaxim.
Recent Blogs