5 Little Known European Gems
Five Little Known European Gems
It's easy to forget quite how vast Europe is and just how much it has to offer. Whatever sort of holiday you're planning, there will be something to accommodate you and your whole party. Post-COVID you may be nervous about going on a long-haul trip but remember you don't need to travel further than Europe to have a wonderful holiday.
We've rounded up our five favourite hidden gems in Europe, they're a little off the beaten track and not the holiday hotspots you may have heard of before. Sometimes when you want an escape from day to day life, a little-known spot can be exactly what you need.
Calella de Palafrugell – Spain
You'd be mistaken for thinking that this fishing village located on the Costa Brava is likely to be similar to beautiful yet party locations such as Lloret de Mar. However, Calella de Palafrugell is much the opposite. Located East of Girona and North of Barcelona it is easily accessible with a hire car.
The charm of Calella de Palafrugell is that it is a traditional Spanish village, it attracts Spaniards that are looking to escape the cities for the summer. The coastline here is made up of beautiful coves and beaches that are perfect for families or couples alike. The crystal-clear water makes for a great opportunity to see some small sealife.
In addition, the choice of food is plentiful and includes seafood and traditional Catalan cuisine. It is less accommodating for those wanting English food such as burgers, English breakfasts and bacon sandwiches, so do be warned you will be immersed in Spanish food if you come here! There are lovely streets to explore, coastal paths and of course the beautiful coastline making it an ideal location for your holiday.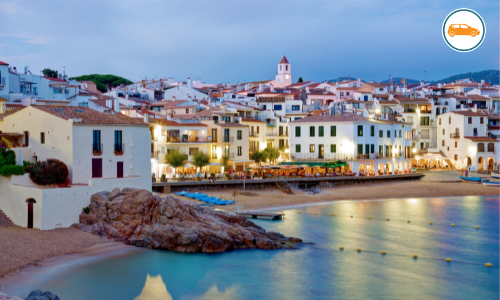 Tartu, Estonia
This is a fascinating place to visit if you're looking for a slightly more active and city break type of holiday. Tartu is Estonia's second largest city and is environmentally friendly yet modern yet historical and located in the East of the country.
There are new and modern facilities and buildings just a stones throw away from museums, churches and beautiful cafés.
Tartu is steeped in so much history including being controlled by German troops and occupation by the Soviet Union. Its many museums explain about the history of this city as well as many other subjects. It is a university city and as such is a buzzing place with a good nightlife. It really does combine history and culture with modernity making it a brilliant place for a holiday.
Whether you're enthusiastic about food, art, history or culture there is something for your whole family including regular theatre shows, concerts and festivals.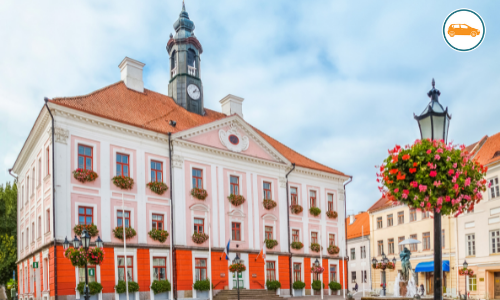 Procida Island, Italy
Procida is a little, often overlooked, island nestled in the Bay of Naples. It's easy to miss or even dismiss as a holiday location in favour of the nearby Capri or Ischia but it is well worth considering, the fact it's a favourite of Italians who flock from Naples in the summer months bodes well!
The island isn't enormous, in fact just 4km wide, and doesn't boast big hotels, nightclubs or huge amounts of commercialisation. Instead it offers visitors an authentic look at Italy and a chance to witness the local fisherman hard at work in gorgeous towns filled with pastel coloured buildings.
Procida island is edged by black sand beaches and makes an ideal location for swimming as the water is beautifully clear. The coastline perfectly exhibits the island's natural beauty. The many villages offer a maze of picturesque streets, pathways and staircases to get lost in. A visit to the abbey at the highest point on Procida is a must for breathtaking views!
When it comes to food, there is understandably a lot of fish but the restaurants are charming, welcoming and the wonderfully fresh produce is delicious. You can get to Procida Island from Naples using the hydrofoil and we would recommend a couple of days at least on this little piece of paradise. Procida Island was named Italy's City of Culture for 2022 so will undoubtedly grow in popularity in the coming years even if, for now, it is relatively unknown.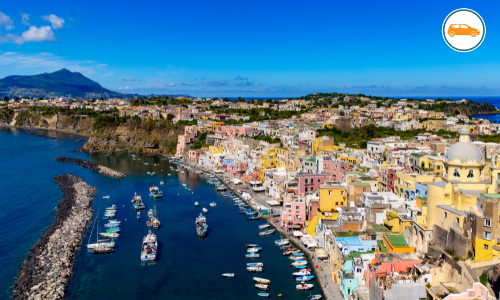 Gross Walsertal – Austria
This is a beautiful area for getting out amongst nature and enjoying all it has to offer. There are mountain villages, meadows, mountains and rivers to explore. You certainly will not be at a loss for things to do here. Located west of Innsbruck, Gross Walsertal is easy enough to get to with a hire car after landing at Innsbruck Airport.
The obvious choice of activity to get involved in is hiking. There are hundreds of kilometres of marked trails with mountain peaks and forests to explore along the way. Gross Walsertal is a Biosphere Reserve (awarded by UNESCO) which means that humans and nature work alongside and respect each other.
This in turn leads to the landscape and nature feeling largely untouched by humans and also leads to a whole host of sustainable activities to enjoy in the summer months. As well as walking there is cycling, cable cars, horseriding, fishing, and lakes to swim in.
Importantly, the food is brilliant - from cafes and bakeries to restaurants and mountain huts. There is something for all occasions and great local produce is served and sold at most eateries. This is the ideal location if you're looking for something a little different to the traditional beach summer holiday.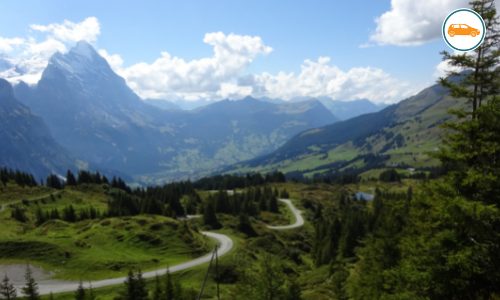 Paros – Greece
Paros is one of the lesser known Greek islands and is located in the Aegean Sea, not too far south from Mykonos and Santorini. This island has both beauty and adventure as it boasts many activities including Paros Park in the North which offers many hiking routes. There are also beautiful towns full of tavernas and pretty streets. And if that wasn't enough the beaches are absolutely idyllic.
Parikia is the capital of Paros and the white houses and restaurants are typically Greek. Many hotels and restaurants can be found in this area. The food on Paros is authentic Greek and is great. There's a variety of options and meals out are nowhere near as expensive as other better-known Greek islands.
If you do get bored of Paros (though we doubt you will), Antiparos is just a short boat ride away and will give you another area to explore.
It's easy to see why Paros attracts repeat tourists as it really is in equal measures stunning and welcoming. To get there, it is easy to get a ferry from Athens direct to Paros which will take 4 to 6 hours. You can also get ferries to many of the surrounding islands if you're hoping for an island hopping adventure! Alternatively, there is an airport where you can get flights to and from Athens or Thessaloniki. Once in Paros it's worth considering hiring a car to fully explore and enjoy the island.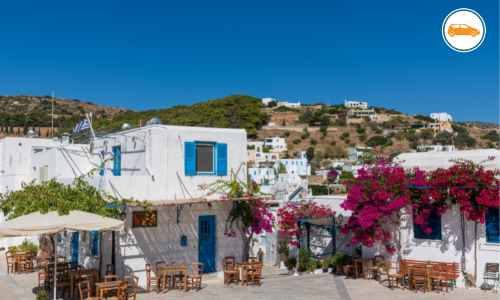 We hope you've enjoyed this round up of our favourite hidden gems in Europe. We'd love to know if you've been to any of the above (or are planning on going!) or if you know of any places you think we've missed off!
Recent Blogs