Discover a taste for adventure with car rental in New Zealand
Discover a taste for adventure with car rental in New Zealand
Explore the Land of the Long White Cloud with your hire car and experience thrilling adventures and scenic sports!
With the New Zealand All Blacks in full swing with the Rugby World Cup which has kicked off in Japan and the England cricket team on a six week tour of New Zealand during November and December, there is plenty of sport to be enjoyed. If you are considering your own sporting adventure then car hire in New Zealand opens up a world of opportunities. These are just a few suggestions.
Windsurfing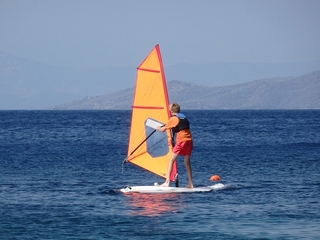 You don't need to be an expert to try windsurfing in New Zealand although there are plenty of beaches for those who are keen enthusiasts. Raglan and New Plymouth on North Island, and Westport and the Catlins on South Island all have beaches where you can learn to windsurf using the local surfschools. If you are very lucky you may find the dolphins keep you company while you are out on the water!
Horseriding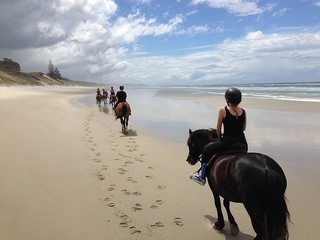 New Zealand is an awesome country for horse trekking. Much of the landscape is ideal and you get the chance to see some amazing scenery from a higher vantage point! In the Canterbury area of South Island you can trek across the lower reaches of the Southern Alps through forests and along rivers. Within a couple of hours drive from Auckland you could be cantering across the white sands of Pakiri Beach. – a real treat!
White Water Rafting
Take your pick from a variety of different rafting experiences. There is traditional white water rafting on the Mohaka River in Hawke's Bay or the Tongariro River near Taupo. Why not have a go at black water rafting in the Waikato? This is rafting underground through caves filled with water. If you are unsure about being on a river or want to try a gentler experience then the man-made Vector Wero Park in Auckland is the place to go.
Bungee jumping and Ziplining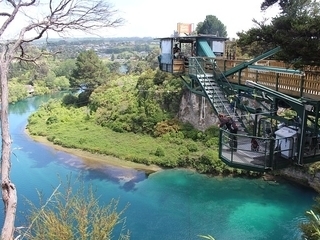 Do you enjoy heights? New Zealand offers some of the most spectacular jumps and ziplines in the world. The Nevis bungy jump is more than three times the height of the Statue of Liberty and the third highest bungy jump on earth. Go ziplining with friends on the 4-seater Skywire at Cable Bay, Nelson or brave the Canyon Fox in Queenstown which has a thrilling drop half way along and involves two zipline rides across the canyon.
And for something completely different..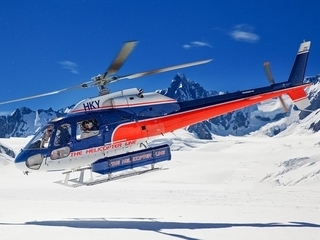 Other adventures you may like to try – go snorkelling in New Zealand's first marine reserve in the aquatic wildlife rich waters around Goat Island. Try heli-skiing which is offered in some of the ski resorts across New Zealand and get to the best snow on the slopes with no queueing for the chair lift! Finally, sticking to the chilly theme, why not take a guided glacier hike on the Franz Josef Glacier or Fox Glacier on the west coast of New Zealand's south island.
Recent Blogs