Are rental cars more expensive at the airport?
Are rental cars more expensive at the airport?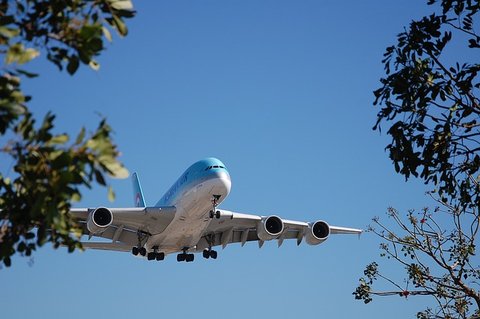 You may find cheaper car hire by choosing to pick your car up off airport
Clarify Car Hire is all about finding the right car hire for our customers' needs. Our unique filters make it easier to select the kind of car hire you are looking for on your trip.
Choosing whether to go with an airport or an off-airport supplier can be tricky but here are some points to consider:
Price – choosing an off-airport supplier can be cheaper as the car hire companies do not have to pay expensive airport taxes.
Choice – There do tend to be more companies based at the airport (particularly at larger airports) so the range of vehicles to choose from can be wider. However, at some smaller airports, such as Faro, most companies are located off-airport.
Experience – It can be a far calmer experience picking up away from the airport with air-conditioned offices, possibly shorter queues, seating and sometimes refreshments available.
Convenience – Larger parties or those with mobility issues may find that the shuttle bus is less ideal.
Clarify Car Hire can help make the decision easier. Our filter enables you to easily compare prices between off-airport and on-airport suppliers. You can even opt for delivery of your car to your hotel or villa if this is more convenient for you. If you are flying in late, a delivery service can save you having to deal with the car hire desk when you are very tired. You can arrange for the car to be delivered to you the next day.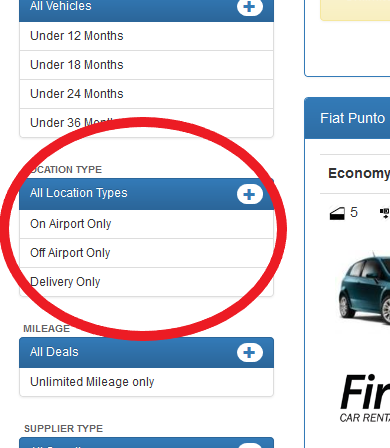 With off-airport suppliers, Clarify Car Hire also aims to give customers as much detail as possible about the collection of the vehicle. These details include where to board the shuttle bus and the transfer time. This can save you time and hassle on your arrival at the airport.
And more good news? You will not be charged for any shuttle bus when you book through Clarify Car Hire.
Another option available at some airports is the Meet and Greet service. This is when the car is brought to you at the airport. You can then fill out the paperwork before driving away. If you are looking to avoid all queues or have a member of your party with mobility problems then this option may appeal to you.
If you need any further assistance please contact our customer service team on 0330 222 0369 or 0118 467 1530 and we will be delighted to help you.
Recent Blogs