What's the difference between premium, mid-range and budget car hire?
What is the difference between premium, mid-range and budget car hire?
What kind of service can you expect from your car hire company?
If you have run a quote with Clarify Car Hire you may have noticed the small banners across each quote showing whether the car is from a budget, mid-range or premium hire car provider. But what does this actually mean for our customers?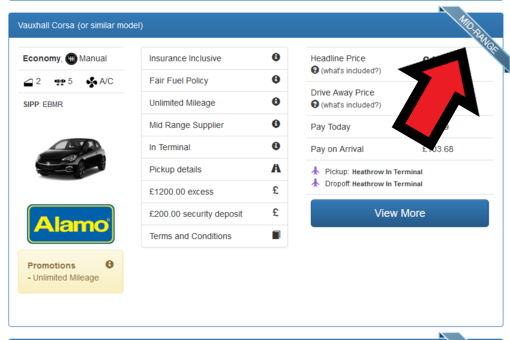 What can you expect from a budget, mid-range or premium car hire supplier?
Budget
Competitive prices for basic car hire
Offices may be based off-airport with a shuttle bus service
Cars may be slightly older
Queues at the car hire desk can be longer
You are more likely to be offered additional insurance or waiver products by enthusiastic salespeople!
Mid-range
Quality vehicles from a wider range
Good service for leisure travellers
More convenient locations
Reliability without the premium prices
Less hard sell at the car hire desk
Premium
Newer vehicles with a range to suit most needs
Offices tend to be in prime locations especially at airports
Higher level customer service
Although they may offer their own products, they will be less pushy
Prices are generally higher
This is just a guideline of what you might expect from a car hire company in each of these categories but there are many exceptions. Just because you choose a budget car hire company, it doesn't mean that you won't get great customer service. You may also get lucky and find a premium car hire at one of the lowest prices!
We aim to offer our customers the opportunity to find the car hire that they want which is why we provide a guidance as to the type of car hire offered by each rental company. You can use the filter at the bottom on the left-hand side of your quote page to filter your results to either budget, mid-range or premium suppliers.
However, should you wish to, you can use any of the filters available with Clarify to tailor your car hire specifically for your needs. So, if you would rather drive a car that is guaranteed to be under 12 months old but you are not concerned if it is a shuttle bus ride away, you can just select 'under 12months' from the Car Age filter. Any car hire suppliers providing these newer vehicles – including budget suppliers who may be off-airport - would still be shown.
Recent Blogs