Clarify Car Hire – the Antigua and Saint Lucia Car Rental Experts
Clarify Car Hire – the Antigua and Saint Lucia Car Rental Experts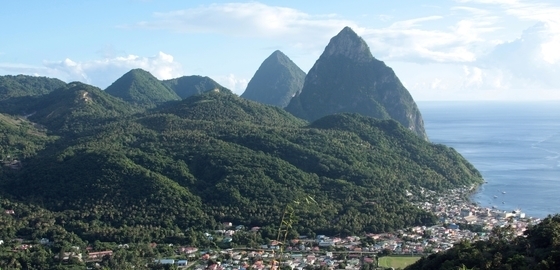 At Clarify Car Hire we want to help our customers find the ideal car hire for their trip.
We do this by getting to know how car rental works in each location, and then sharing this knowledge with our customers.
Antigua and Saint Lucia are both beautiful islands in the Eastern Caribbean Sea with Antigua lying 224 further north. Each island has a unique character but both have some of the best beaches in the world. A hire car in St Lucia or Antigua is the perfect way to explore the islands.
Finding the right car for your holiday in Antigua or St Lucia
Driving in another country is always exciting. The road conditions in these Caribbean islands is probably not going to be of the standard you are use to at home. Add in steep drops at the side of the carriageway and it becomes obvious why having the most suitable car is important.
How can Clarify Car Hire help?
Our filters enable you to tailor your car hire so that you can be sure of picking up the type of vehicle that is right for your trip. You can choose to only hire a newer car or even opt for a guaranteed model.
The most convenient car hire for you
If you are arriving late at night, you may want to head straight for your accommodation rather then pick up the hire car immediately. Some people may not need a car for a couple of days if they are staying in one location.
How can Clarify Car Hire help?
We can provide car rental packages with delivery to your hotel or villa. This is often a far less stressful option than having to navigate unknown roads late at night, or having to travel back to the airport to pick up a vehicle.
Understanding how much car hire costs in Antigua and St Lucia
To legally drive a hire car in Saint Lucia or Antigua, you must have a locally issued Driving Permit as well as your driving licence. Additional drivers will need their own separate permit to be able to drive the car. These permits are normally supplied at the car hire desk so often a car hire quote will not include the cost.
How can Clarify Car Hire help?
We like to make the price of your car hire as transparent as possible. We want you to know exactly what you will be charged and when you will need to pay these charges. If you run a car hire quote for St Lucia or Antigua, the cost of the permit will be included – for both the main driver and any additional driver you select. The fee will be shown as payable at the desk.
If you have any questions regarding car hire in Antigua or Saint Lucia, give our friendly team of experts a call on 0330 222 0369 today.
Recent Blogs