Cut the cost of your ski holiday car hire
Cut the cost of your ski holiday car hire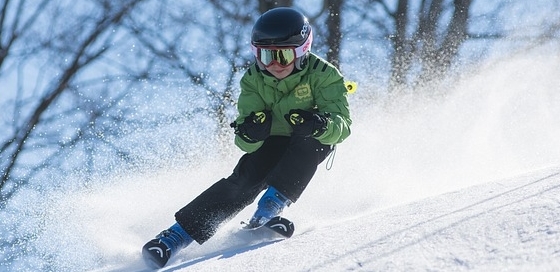 By comparing car rental prices with extras included, you can make sure you are getting a better deal
Ski holidays are an amazing experience but the cost can really build up so finding excellent value car hire is important. With Clarify Car Hire you can compare prices for your ski holiday car hire with all your extras included. We help you find the true lowest priced car rental for your trip.
If you book your car hire earlier, you are more likely to get a good deal. The great news is that, when booking with Clarify Car Hire, we only take a very small deposit at the time of booking to secure your hire. We leave your money in your bank until you reach the car hire desk. By only taking a small upfront deposit, should you find a better deal, you will not lose out on the full cost of your car hire.
You may also find you can find a lower priced car hire by opting to hire a car from an airport which is a little further away. For example, you could choose to pick up a car hire at Munich airport in Germany for a skiing holiday in Austria. If your journey will involve crossing over a border you will need to inform your car hire company. With Clarify Car Hire we make it easy to find car rentals which allow you to take your vehicle over a border. We also show any fees that may be charged for the service giving you a clear comparison of your car hire costs.
Another way that we make it easier to compare the cost of car hire for your skiing trip is by including extras. If you are taking your own skis or transporting your hired skis to other resorts using your hire car then you will need to add a ski rack to your car hire. If you are considering putting the skis inside the car, do bear in mind that often you will be liable for any damage to the interior of the vehicle and also there may be a cleaning charge if the car is not returned in a good condition.
You will also need to make sure that your hire car has the right equipment for driving on snowy roads and for some of the more mountainous roads that you may come across. Some companies may take a 'winterisation fee', a charge for getting the car ready for the winter conditions which can include winter tyres and snow chains. This fee is sometimes included in your car hire quote if you are travelling during the winter months. To check whether you are legally obliged to have winter tyres or any other equipment when driving in Europe the AA offer guidance for each country.
As well as winter equipment, car hire extras can include child seats, additional drivers and GPS units. With Clarify Car Hire you can compare your car hire including the extras. The 'extras' button is available once you have run a quote for your dates. In this way, when you get to the car hire desk there will be no unexpected charges. You can budget for your complete car hire cost but – another advantage with Clarify – you only need to make a small deposit to book your hire. The rest of the payment is paid when you actually reach the car hire desk to collect your vehicle.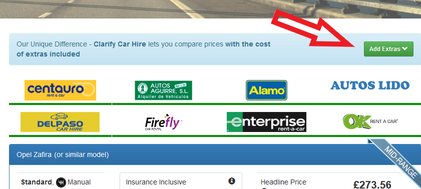 Planning is a key part of safe winter driving. Allow plenty of time for any journeys as the going may be slow. Before you set out make sure you have drinks and snacks and plenty of warm clothing. And don't forget a charger for your mobile phone! If you break down or have an accident you will need to contact your car hire company. Along with their number it is a good idea to know the emergency services number for the country where you are travelling.
Recent Blogs