Introducing South Africa Car Hire
Introducing South Africa Car Hire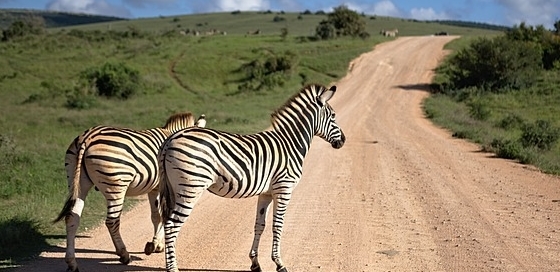 Clarify Car Hire now offers car rentals in South Africa. We provide tips for driving in this amazing country.
At Clarify Car Hire we are delighted to now have our first car hire companies available in South Africa. First Car Rental are a well-established car hire company with many offices across the country including at all the major airports. Hertz are an international brand who also offer a wide network of offices across South Africa. One-way travel is possible with both companies – for example if you wanted to pick up the car in Durban and drop it back in Johannesburg. First Car Rental and Hertz also allow cross-border car hire into neighbouring countries such as Botswana, Lesotho, Mozambique, Namibia and Swaziland. Choose from a wide range of good quality cars.
South Africa is a vast country with an incredibly diverse landscape. Travel between mountains and valleys, coasts and deserts – with car hire South Africa in all its glory is within your reach.
Hiring a car in South Africa is simple but here we offer a little guidance to help make your trip to this amazing country go even more smoothly.
The Roads
In South Africa, like the UK, you drive on the left. Outside of the cities, some of the roads do not have road markings. Be prepared for overtaking on either side of you – your mirrors will come in very handy! 4-way stop junctions are common and it may not be obvious who should go first so be patient. Often it is safer to let others drive off before you. With no pavements in rural areas, pedestrians may walk in the road too. If you need to fill the tank, most fuel stations have an attendant – they are not self-service. It is usual to give the attendant a small tip. Make sure you have plenty of fuel before you set out on long journeys and, with less road signs in some areas, a satnav or mobile phone with an app for directions can be beneficial.
The Wildlife
If you are driving in rural areas it is not uncommon to find animals straying on to the road. It is part of the appeal of South Africa for some people! If you do find a wild animal in the road, it is best to stop and switch off your engine until they have moved away. Do not get out of your car, keep your doors and windows closed and never feed them as this can make them more aggressive. You are more likely to encounter animals at dusk as this is when they are searching for food. If you want to look for wild animals, then this is best done as part of an organised tour.
Your Safety
You may have concerns about driving in South Africa but, if you stay aware of your surroundings, then you should be fine. It is better not to drive after dark. Many roads are unlit so it is easy to become disorientated and harder to see animals and pedestrians. Keep all valuables out of sight, both in the car and when you are walking. Drive with your windows up as opportunist thieves may approach at junctions. These thieves can also attempt to make you stop by putting something in the road or posing as a hitchhiker. Do not get out of the car if you have an accident - call the police from your mobile. In the event of a breakdown, you will need to contact your car hire company.
While crime – as in any country - does happen, it is thankfully not that common. By staying vigilant you are likely to have a very enjoyable time with your South Africa car hire.
South Africa is one of the most popular holiday destinations and that comes as no surprise. Breathtaking scenery, abundant wildlife, friendly locals and the opportunity to take part in many varied activities make this a country to suit all holiday tastes.
Recent Blogs