South Africa - A World of Possibilities
South Africa - A World of Possibilities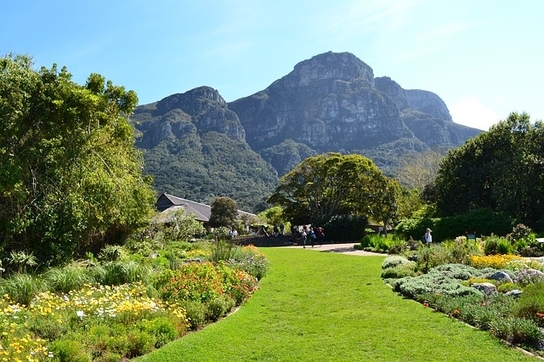 Discover some of South Africa's best places to visit. Cities, scenery and so much more!
South Africa offers something for everybody. With world renowned nature reserves, world heritage sites and stunning scenery, there is sure to be something to attract travellers to this amazing country. There are far too many things to do and places to see in South Africa to mention in a single article so here are our highlights.
Nature and wildlife
South Africa is an absolute haven for nature and wildlife lovers with tourists keen to see and experience the big 5 (elephants, lions, buffalo, leopards and rhinos)
Kruger National Park is one of the world's largest big game parks and attracts nearly 2 million visitors a year. It is a great place for spotting these 5 species amongst many others.
The Kgalagadi Transfrontier Park is situated in a remote region in South Africa's Northern Cape where you can spot black-maned Kalahari lions, Gemsbok antelope and birds of prey.
Addo Elephant National Park on the Eastern Cape includes Bird Island and St Croix Island, and boasts sightings of the big 7 (the Southern Right whale and Great White shark make up the additional 2!).
The Kirstenbosch Botanical Gardens are at the foot of Table Mountain. Once you have enjoyed the unique beauty and diversity of the gardens, take one of the many trails into the mountain. One in particular, Skeleton Gorge, is a popular route to the summit of Table Mountain.
Drakensburg is an awe-inspiring mountain range stretching over 200km. Explore rock pools, mountain streams, caves and impressive vistas.
uShaka Marine World is situated on Durban's Golden Mile. It is a 16 hectare marine theme park which contains amongst many other attractions, the 5th largest aquarium in the world.
Adventure
Bungee Jumping from the Bloukrans Bridge which is 216m above the Bloukrans River.
Hike the Otter Trail which is a 45km hiking trail along the Garden Route coast.
Explore the Cango Caves at the base of the Swartberg mountains.
Snorkelling with seahorses in the Knysna lagoon.
Shark cage diving in Gansbaai, known as the great white shark capital of the world.
Go Abseiling down Table Mountain.
Try Sandboarding at Dragon Dune, Mossel Bay. The biggest and longest sandboard ride in South Africa.
South Africa's international airports are based in Cape Town, Durban and Johannesburg. If you have the time, try and spend a few days to experience the unique qualities of whichever city you are lucky enough to be visiting.
Recent Blogs