Clarify Car Hire's Top Seven Car Hire Tips
Clarify Car Hire's Top 7 Car Hire Tips
We know here that hiring a car can be a stressful experience for so many of our customers. Often it's the unknown of what you're going into or not fully understanding what your hire includes. Below we share our top tips when it comes to picking up your hire car so we can hopefully help you to enjoy the rental experience as much as possible!
1. Make sure you have the correct documentation to hand
Check that your licence is still valid and has not expired, you wouldn't believe the number of customers who turn up with their licence expired and are unable to hire a car. Some car hire firms require a minimum of 1 year left on your licence so do check the driving licence section of the terms and conditions of your particular car hire before you leave home.
Another big issue can be debit card car hires, make sure you are carrying the additional documents you may require to be able to hire with your debit card. If you are hiring in the country in which you live. It's not uncommon for a company to ask for proof of address in the form of a couple of utility bills, phone statements or even a payslip. Please make sure that you have the accompanying documents required to hire with either your credit or debit card, we will always list any additional documentation you need in the terms and conditions so do make sure you read those thoroughly before leaving to pick up your hire.
If you have a licence which is not in the Roman alphabet, the likelihood is that you will need an International Driving Permit, this is not always the case but is often. It is your duty to check before you leave home that you do not need an International Driving Permit.
2. Make sure you understand the package you have opted for or the insurance included
All of our cars come with Collision Damage Waiver, Theft Protection and Third Party Coverage included in the price as standard. However this does mean you are still liable for the excess (the first part of any claim) should there be any damage or theft. Some of the packages we offer also include the car hire company's own excess insurance. These usually reduce or waive your excess and deposit. We will explain what they cover in the terms and conditions but if you have any questions at all give us a call - we would love to ensure you arrive at the car hire desk fully informed about what you have purchased and have you feeling confident.
We do offer a third party excess insurance policy if you select the 'Standard' or 'Basic' package and this will cover your excess on a reimbursement basis, it is not connected to your car hire company in any way and would not entitle you to a reduced excess or deposit.
By arriving at the car hire desk fully informed and understanding what is included in your hire you can be self-assured at the car hire desk when it comes to additional products.
3. Take pictures of your hire car when you go to collect it
We really do trust our car hire partners and we have very, very few cases of disappointed customers being charged for damage they didn't feel they caused. The easiest way to avoid this situation and the stress that comes with it is to take pictures of your hire vehicle when you pick it up. Take pictures of any existing damage you see and have a quick check under the front and rear of the vehicle. This means that should you return and the car hire company incorrectly think that you caused any damage, you can prove that you didn't.
4. Take a picture of the fuel gauge when you pick up your vehicle
Many fuel policies now are either full to full or same to same. This means that you are expected to return your vehicle with the same amount of fuel as you picked it up with otherwise you are likely to incur charges. Our top tip here would be to take a picture of the fuel gauge when you collect your vehicle, this will remind you of the level of fuel you had when you collected your car. In addition, we would always suggest keeping your receipt to show when you've refuelled close to the drop off location and the time at the end of your contract.
5. Check in online or pre-register where possible
Many car hire companies are now offering online check in, this means you can enter your details prior to arriving at the car hire desk. It can save a lot of time at the car hire desk as they are able to prepare your documents before you arrive and have them to hand for you to sign. We often hear one of the biggest gripes customers have is the amount of time they spend at the car hire desk. Online check-in gives you chance to get to your car sooner and away on your journey!
6. Check where the car hire desk is
On your car hire voucher with Clarify Car Hire you always have a section called 'Transfer Details', this includes instructions on where to find the car hire desks at offices located in airports, train stations and ports. Have a read of this before you travel and then you'll have an idea of exactly where you can find the desk or catch the shuttle bus to the desk saving you time once you arrive. Your voucher will also include the phone number for the rental desk so if you need assistance you can call the car hire company directly.
7. Enjoy your car and trip!
Why not take the chance to try out a vehicle you've been looking at purchasing or try out a bigger car to see just how much more you can fit in it? Hiring gives you a brilliant chance to try before you buy. We often have customers requesting vehicles that they are interested in and they love the chance to give the car a proper test. Finally, enjoy your car and the freedom it gives you on your trip!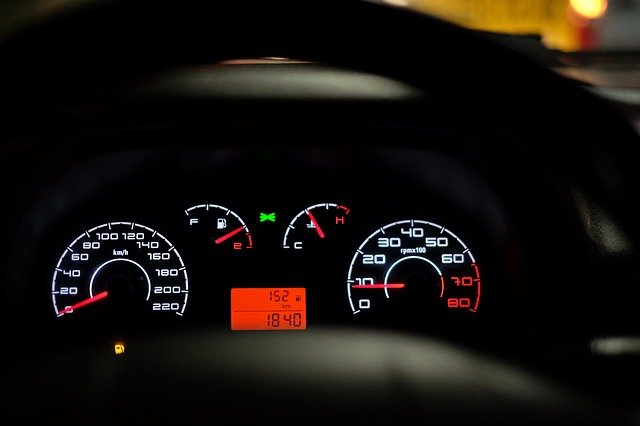 Recent Blogs