Why car hire in 2016 could cost you more
We explain why car hire could cost you more in 2016
Car hire is a business based very much around supply and demand - when cars are in short supply, say Christmas, New Year and summer peak season, prices rocket - whilst you can find a week's car hire in Malaga in November for under £5!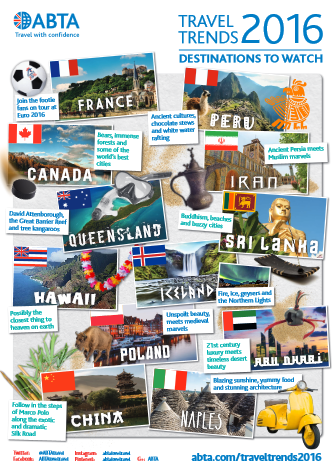 So when you be become aware that there is more than one thing that is likely to push up prices - it's time to start planning ahead.
There are a number of reasons we think there is the potential for cars to be both in short supply in many popular destinations this summer - and that will only drive up prices. The following are a few of them.
Destinations where Car Hire is popular such as the Western Mediterranean and in particular Spain are expecting to see far higher booking numbers for summer 2016. According to the ABTA Travel Trends Report 2016 early bookings are already ahead of recent years. Geopolitical uncertainty is a driver for those who might have headed for more adventurous destinations deciding to return to old favourites.

The same report indicates that 23% of us expect to spend more on holidays this year than last, a major jump. Even more tellingly for the car hire market that growth is stronger still in the A and B social groups who expect to see growth of 39% and 27% respectively. Social groups ABC1 are by far the strongest buyers of car hire.

Those in social group A expect to take 8 holidays in 2016, that's 8% more holidays than last year.

Countries where the desire to rent cars is particularly strong are among ABTA's 'destinations to watch', including UEFA Football Championship hosts France, Iceland (which has seen visitor numbers double since 2010) and Southern Italy all of which are expected to see strong growth in 2016.
Mark Bower, Managing Director of Clarify Car Hire comments 'I have been talking to many car hire firms over the past few months and it's clear that many are expecting to see high demand for their cars this summer. They are increasing their fleet, but are also expecting to increase the prices if they feel demand will outstrip supply'.
The clear message is that if you are going away on holiday and you know you will need a hire car, book it as soon as possible.
Recent Blogs