Do winter tyres or snow chains come with my car rental?
Do winter tyres or snow chains come with my car rental?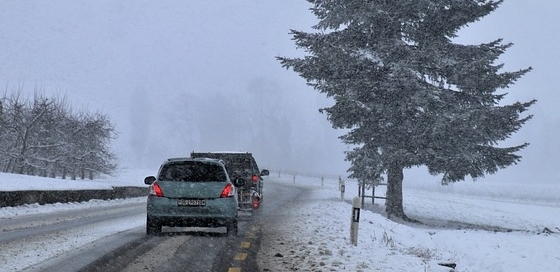 Try our new winterisation filter to compare car hire with winter tyres or snow chains included
We are always looking for ways to help our customers find the best car hire deal available for their needs. Our latest filter, unique to Clarify Car Hire, allows you to search for car hire which includes winterisation fees. When your journey includes driving in snowy conditions you want to be sure that your vehicle is legal and safe on the roads. Winterisation may include winter tyres, snow chains or both.
Not all cars in every location will automatically come with winter tyres or snow chains. They may only be necessary when your onward journey requires them. For example, in Barcelona, some people will be heading to the mountains of Montserrat and may want winter tyres for their rental car. Other travellers might be staying nearer the coast and therefore not need this service.
We offer the winterisation filter in all our locations so, if you are searching for car hire in Latvia or a rental car in Estonia, you can compare car hire including winter tyres or snow chains. Booking a ski holiday in Slovenia or Bulgaria which includes car hire? Discover the cheapest car hire that comes with winter tyres through Clarify Car Hire.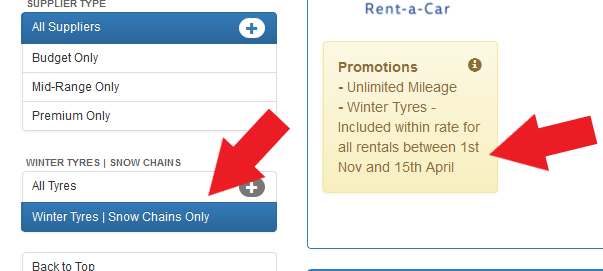 By clicking on the filter 'Winter Tyres| Snow Chains Only' all the results shown will be for hires with winterisation fees included. This allows you to compare like for like when it comes to your winter car hire. More information about what is included in the winterisation fee will be explained in the details for each car.
The cars shown in your results will indicate whether that particular vehicle comes with snow chains or winter tyres. However, unless you have opted for a guaranteed model, you will provided with whichever vehicle is available at the time.
Clarify Car Hire can assist you in finding winter car hire in many countries including Canada, Finland, Lithuania and Italy. In Iceland winter tyres for a hire car can be needed all year round. Use our winter tyre filter to search out the best deal for Iceland car hire we can offer. You can also use our Sand, Ash and Gravel insurance filter to tailor your results even further!
Recent Blogs