Are you a younger driver wanting to hire a car?
Are you a younger driver wanting to hire a car?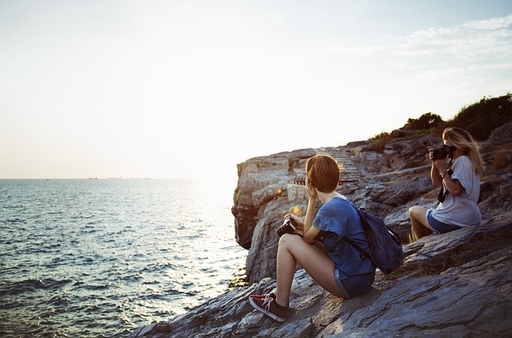 What you need to know if you are new to hiring a car
It can be really frustrating as a young adult to find that you can't book a rental car for your holiday. Maybe you are looking to go away with your partner or your best mate and want to explore the local area. With car hire you can go where you want when you want - no waiting for public transport and you can throw in all the gear you need for a day out at the beach.
Clarify Car hire can offer car hire from 21 in most locations and in some even younger.
For many this will be the first time you have hired a car. It could also be the first time you have driven a car in a foreign country and on the 'wrong' side of the road.
These are a few questions you may want to ask if you are a younger driver hiring a car.
Will I have to pay more for my hire car if I am a young driver?
The base price of the car will cost no more than any other driver but as a younger driver there will be additional fees to pay on top of the base price. Any charges for the lead driver will be included in the price given with Clarify Car Hire and they will be clearly displayed in the breakdown of your quote.
What kind of car can I hire?
You will be limited with the models that are available to you. You will be able to rent any cars in the mini size category, some economy and some compact. For example, you are quite likely to be offered a Fiat 500 or a Ford Fiesta but a BMW or four-wheel drive is very unlikely to be an option.
How long do I need to have held my licence?
Most car hire companies will expect you to have held your licence for at least a year. For some countries it will be two years. If you are aged under 25 read through all the terms and conditions carefully as they do differ. If you haven't had your licence long enough but the car hire company are still happy to rent you the car, you will probably face an additional 'New Driver' surcharge.
What happens if I have points on my licence?
This can affect your ability to hire a car. Before booking make sure you have spoken to the car hire office to check whether you would still be able to rent with them or not.
Can my friend drive the hire car too?
Most car hires will allow additional drivers to be included on the car hire contract. However, these drivers will also need to comply with the same rules as the main driver with regards to age, licence and experience. They will also need to pay young driver's fees if applicable. These may have to be paid at the desk on collection of the car.
Can I get additional insurance?
Independent car hire excess insurance is only available over the age of 21. Under this age your only consideration is whether you want to buy the extra insurance which may be offered by the car hire company. When you run a quote with Clarify Car Hire these options will be displayed.
Do I need to have a credit card?
Not necessarily. Clarify Car Hire will allow you to filter your quote results to only show companies that will accept a debit card. Sometimes to use a debit card you will have to purchase the additional insurance through the car hire company.
Are there different rules when driving abroad?
Often yes. It is worth having a look at the AA's guide to driving rules in foreign countries to make sure you are aware of the rules for where you are headed. Bear in mind that you can still pick up speeding tickets when driving a hire car – they will find you! Drink driving limits are often lower than in the UK too so, if you want to enjoy a glass of the local wine one evening, leave the car behind.
All car hire companies have different terms and conditions so it is important you have read these through before booking any car hire. Here at Clarify Car Hire we want to make sure your experience of renting a car is as smooth as possible. If you have any further questions regarding car hire we are here to help. You can contact us by telephone 0330 222 0369 or through the online chat service.
Recent Blogs